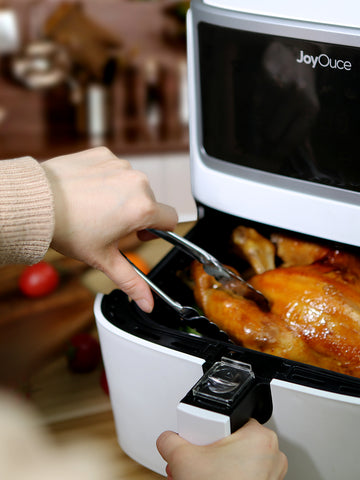 Cooking Crafts Light up Your Kitchen Life                               
      5.8 Quart Air Fryer                                                             
Joy 3 Air fryer is a classic  European design, with an elegant brushed matte finish. JoyOuce pursues perfection in production design, including functions, structures, electric performances, details, and material selections, which makes it a perfect crafts. 5.8 quart family size air fryer provide powerful hot air, no need oil, to fry your favorite food more quick and more easy, to let your family enjoy less fat, crisp flavour and healthy food.
         
          •  Intelligent screen
          •  The interface is very easy to use
          •  Randomly use
          •  During the Air fryer is working, you
             can interrupt it at random to check,
             to change time and temperature
             easily.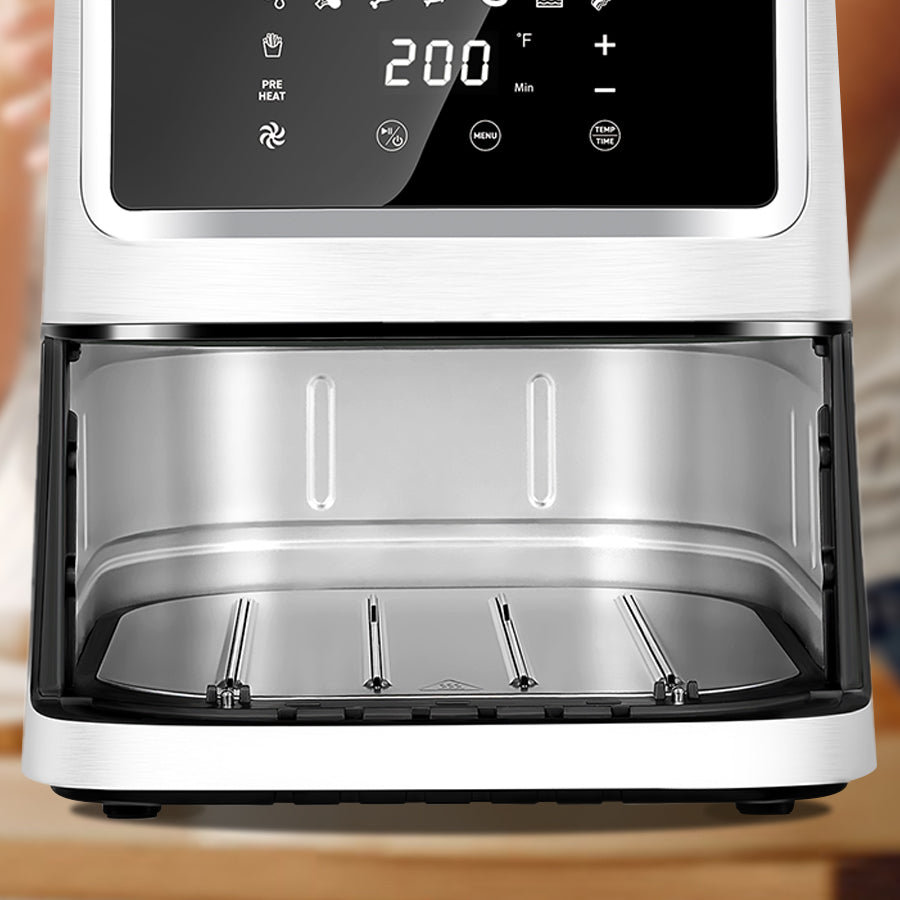 The drawer tray is pushed into the air fryer exactly
Refining of mechanical structure designing, the ingenuity of designer can be seen.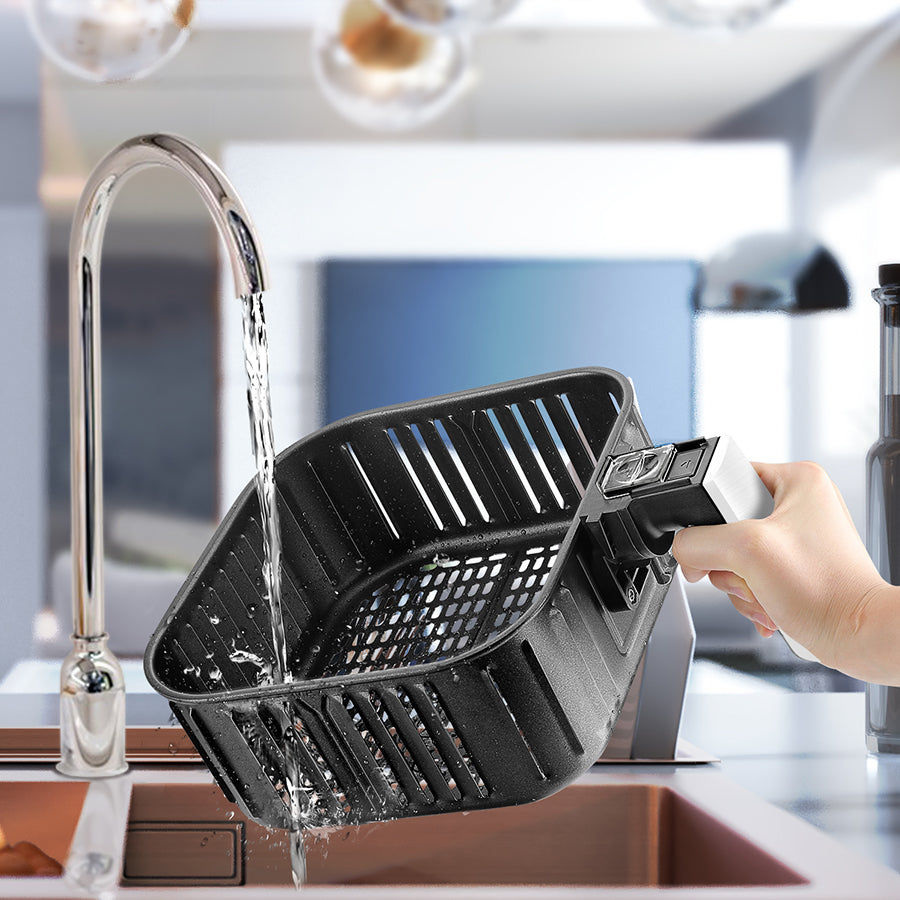 Food safety material
Nonstick coated basket is PFOA-free, easy to clean.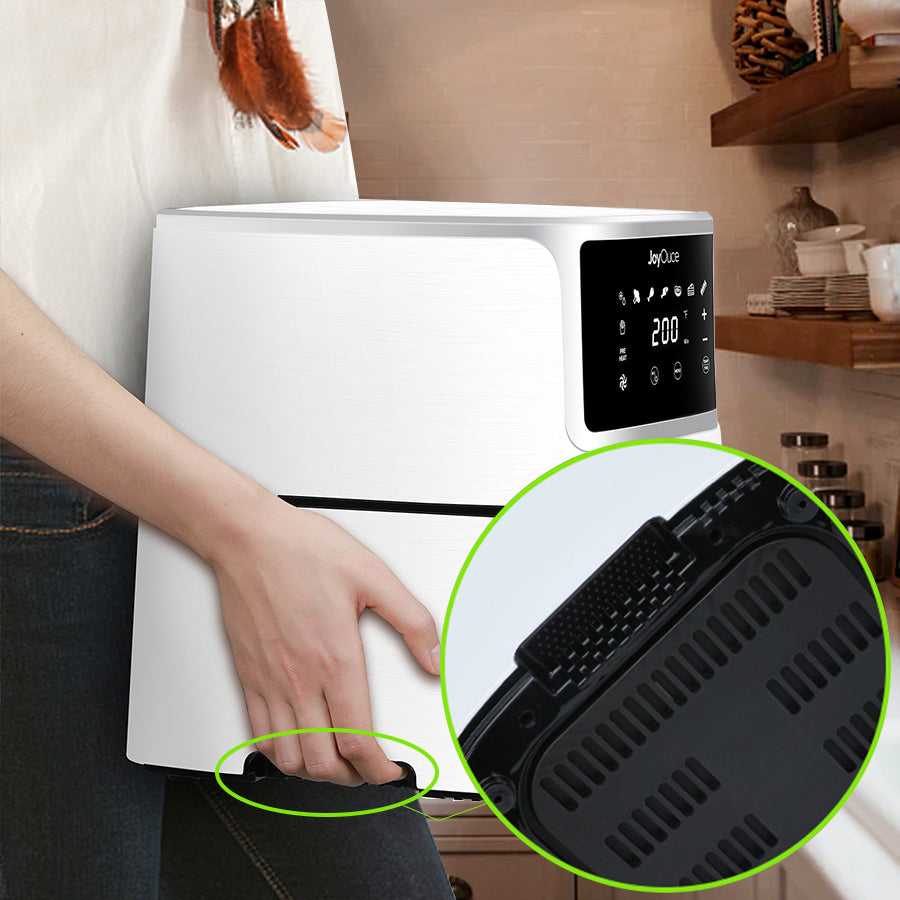 Handle more easy
Humanization designing of details.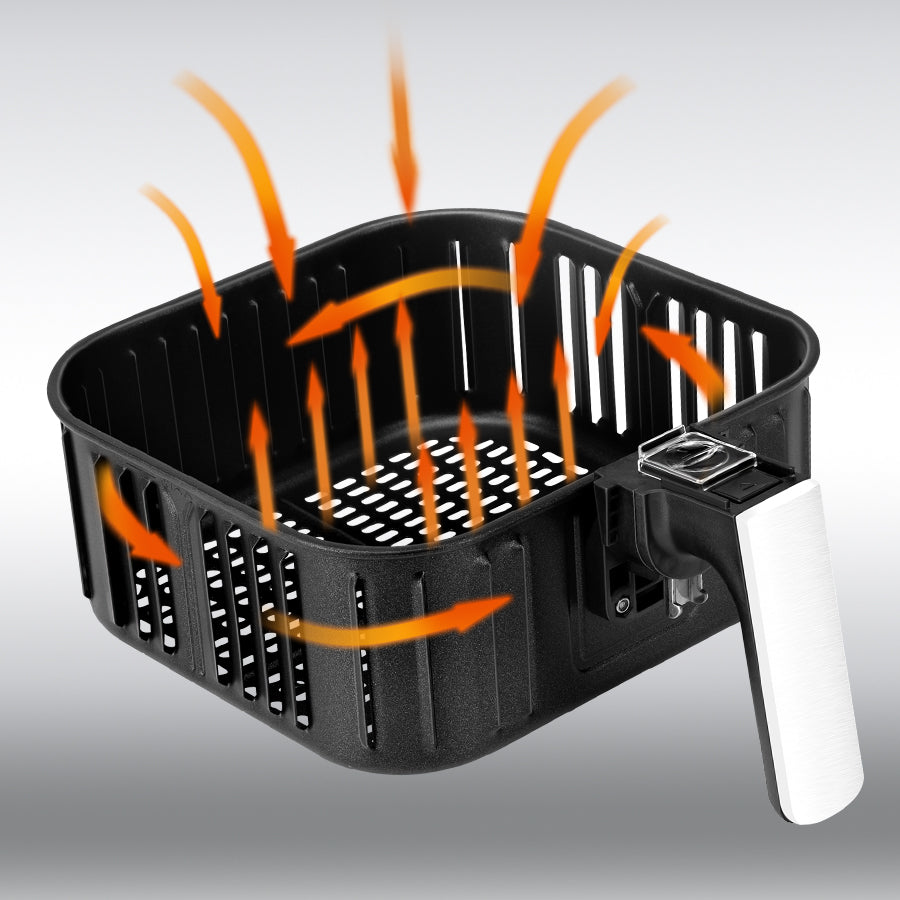 Food is heated more evently
Patent basket designing,hot air circulate more thoroughly even at the edges of the basket.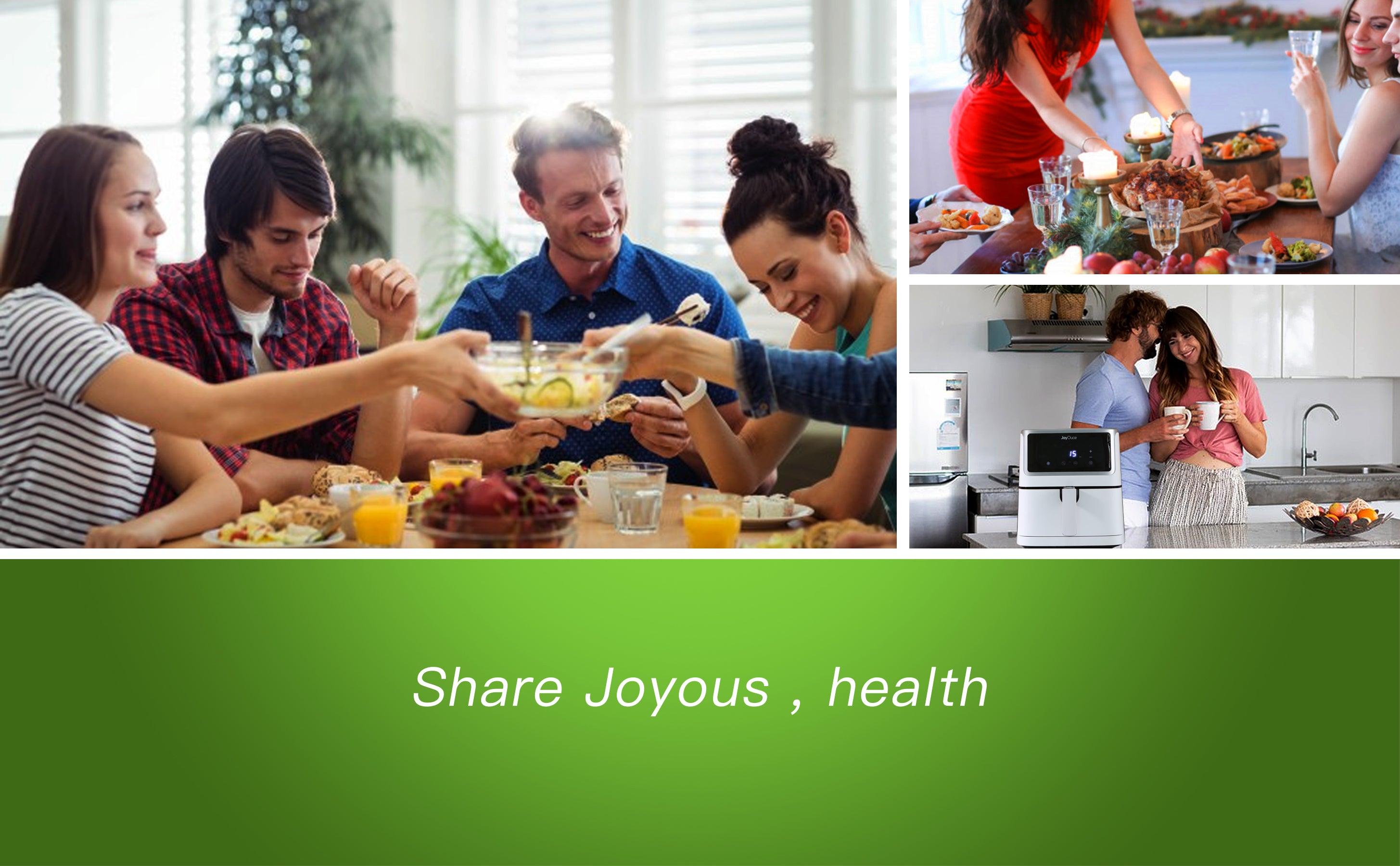 Perfect gift
The JoyOuce air fryer would be the perfect gift for a newlywed couple or a single person living in a small apartment.It can bring more convenience and fun to your life,and also greatly save the time of cooking,which is too important for us.
Hello,dear. We are glad that you love JoyOuce as much as we do, and we look forward you to creating more beautiful and interesting things with JoyOuce in the future.
Very satisfied
I am going to fry my big dumplings in an air fryer. This is the first time I have used an air fryer. I don't know how it turns out, but I am optimistic about it. I am very satisfied with the quality of this air fryer.
Hello,dear.Thank you for sharing your food with us. Everything good will happen in the kitchen, joyous life with JoyOuce.
Gift for my daughter
Bought it for my daughter to take to her apartment at college. She absolutely loves it. Having 8 settings takes all the cooking of her favorite foods. Works great and is super cute!
Like it very much!
I saw the recipe for Air-Fried Zucchini Corn Patties. At that time, I wanted to try cooking in an air fryer, so I didn't hesitate to buy the white air fryer that I liked. After receiving it, I made Air-Fried Zucchini Corn Patties according to this recipe. The taste is really good, and my family members are full of praise.
Make food more delicious
I would pay twice as much for it. It is that good! I use it at least twice a day. The air fryer cycle is great for frozen snacks like french fries, cheese sticks, chicken fingers, etc. Your food not only cooks thoroughly, but crisps as well.