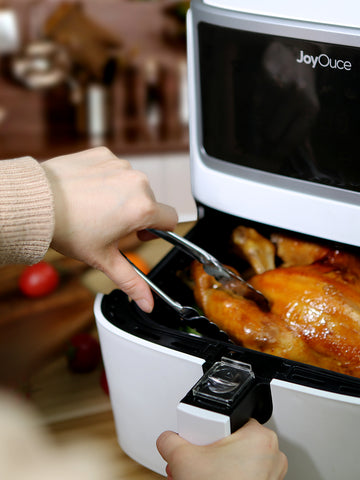 Cooking Crafts Light up Your Kitchen Life                               
      5.8 Quart Air Fryer                                                             
Joy 3 Air fryer is a classic  European design, with an elegant brushed matte finish. JoyOuce pursues perfection in production design, including functions, structures, electric performances, details, and material selections, which makes it a perfect crafts. 5.8 quart family size air fryer provide powerful hot air, no need oil, to fry your favorite food more quick and more easy, to let your family enjoy less fat, crisp flavour and healthy food.
         
          •  Intelligent screen
          •  The interface is very easy to use
          •  Randomly use
          •  During the Air fryer is working, you
             can interrupt it at random to check,
             to change time and temperature
             easily.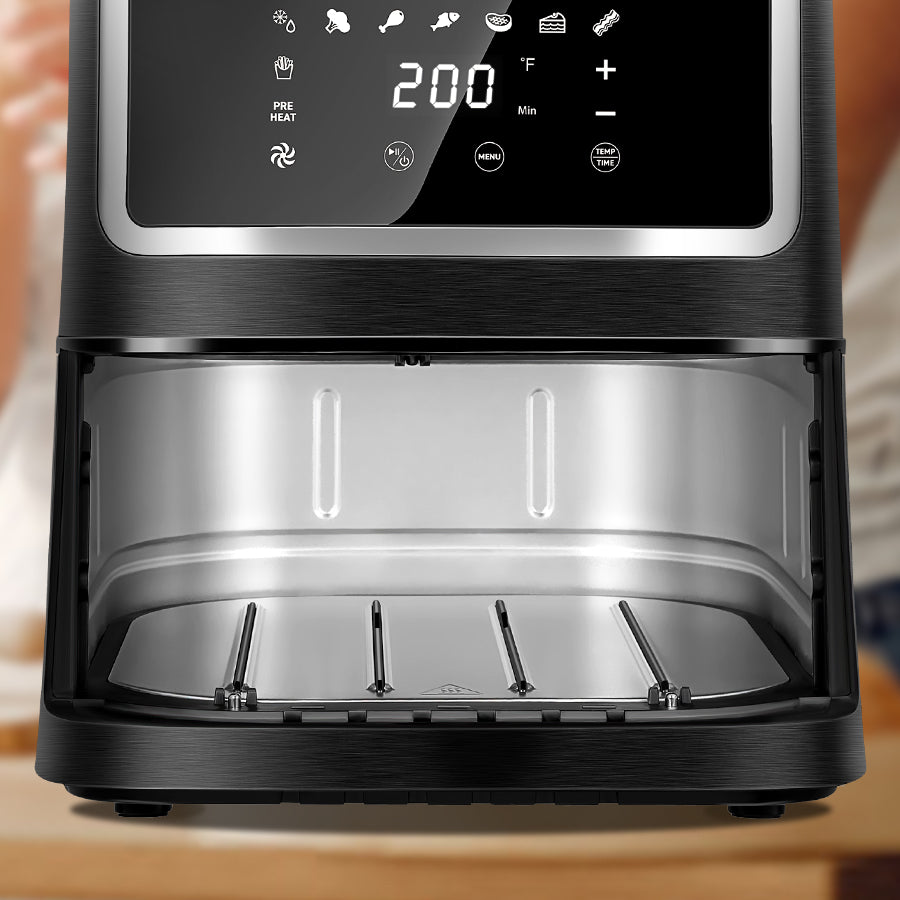 The drawer tray is pushed into the air fryer exactly
Refining of mechanical structure designing, the ingenuity of designer can be seen.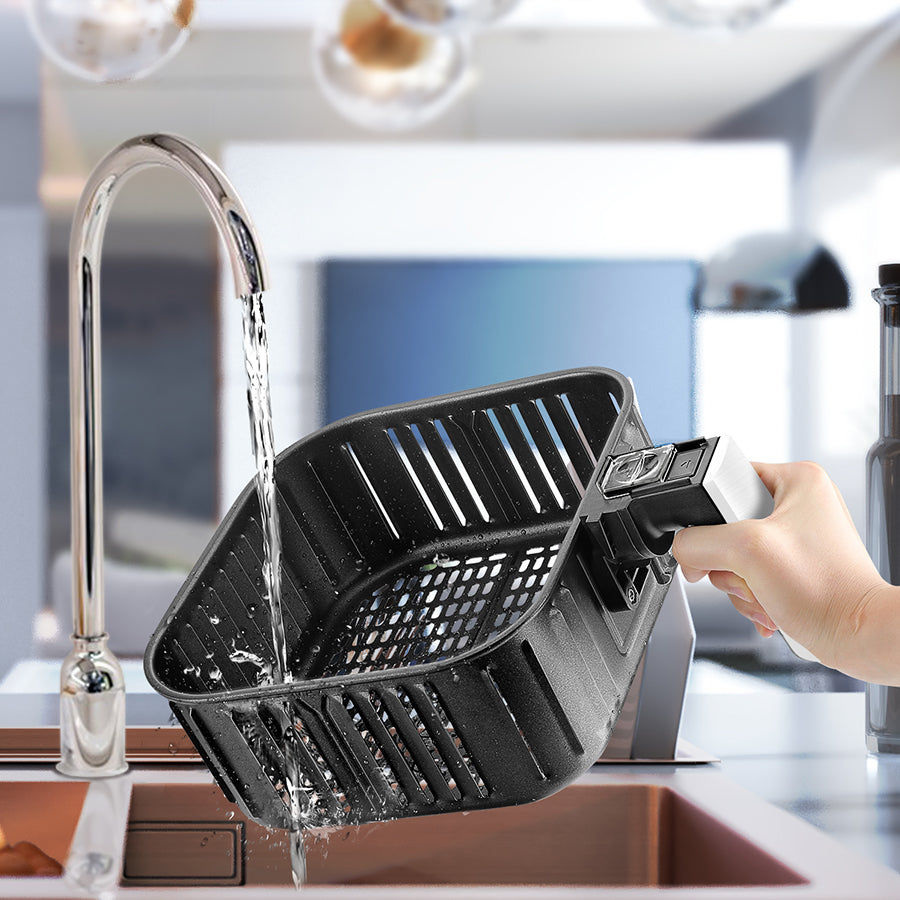 Food safety material
Nonstick coated basket is PFOA-free, easy to clean.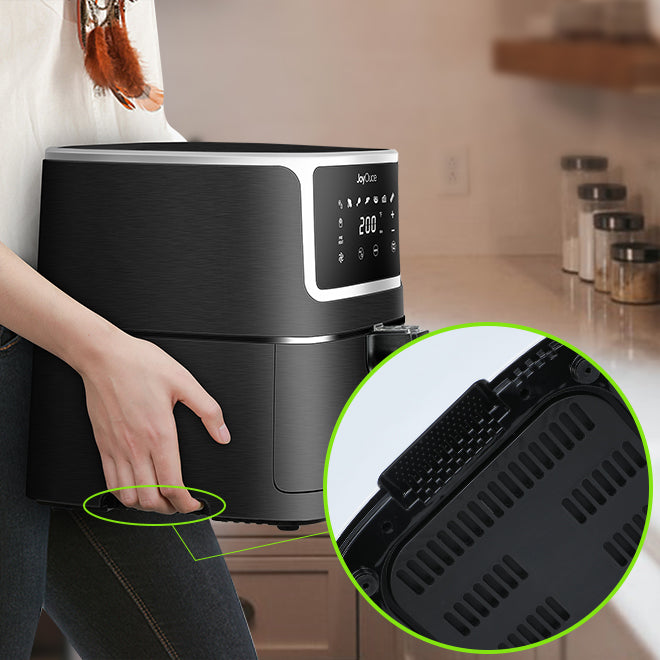 Handle more easy
Humanization designing of details.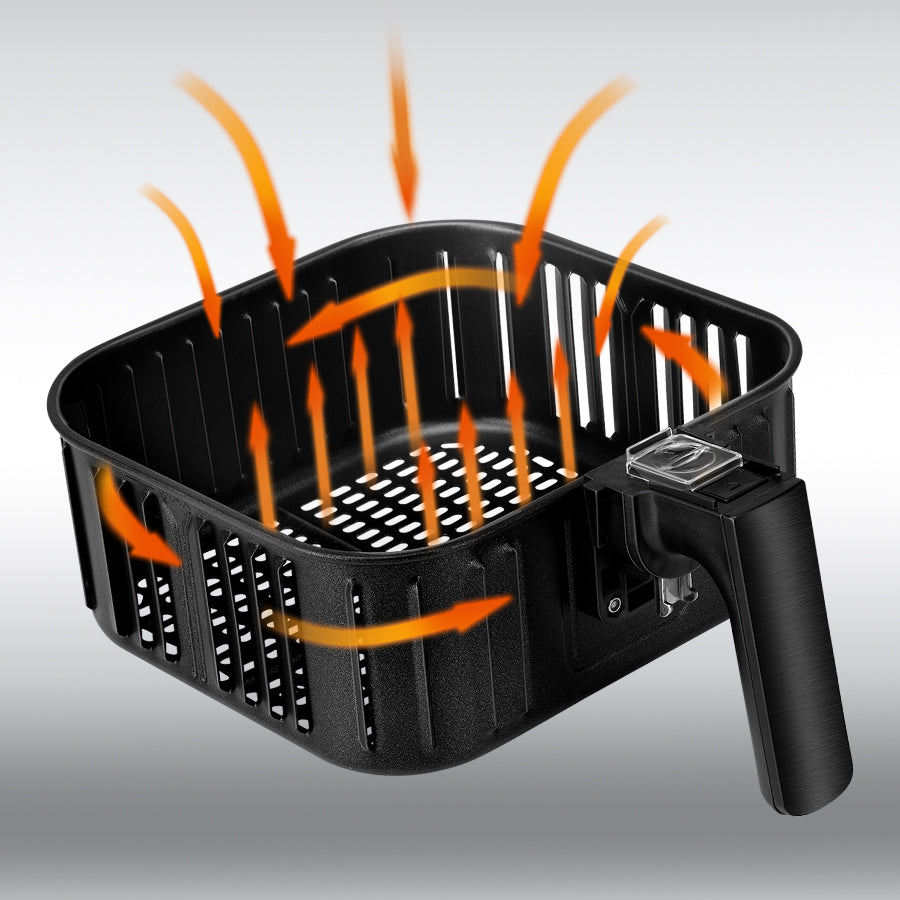 Food is heated more evently
Patent basket designing,hot air circulate more thoroughly even at the edges of the basket.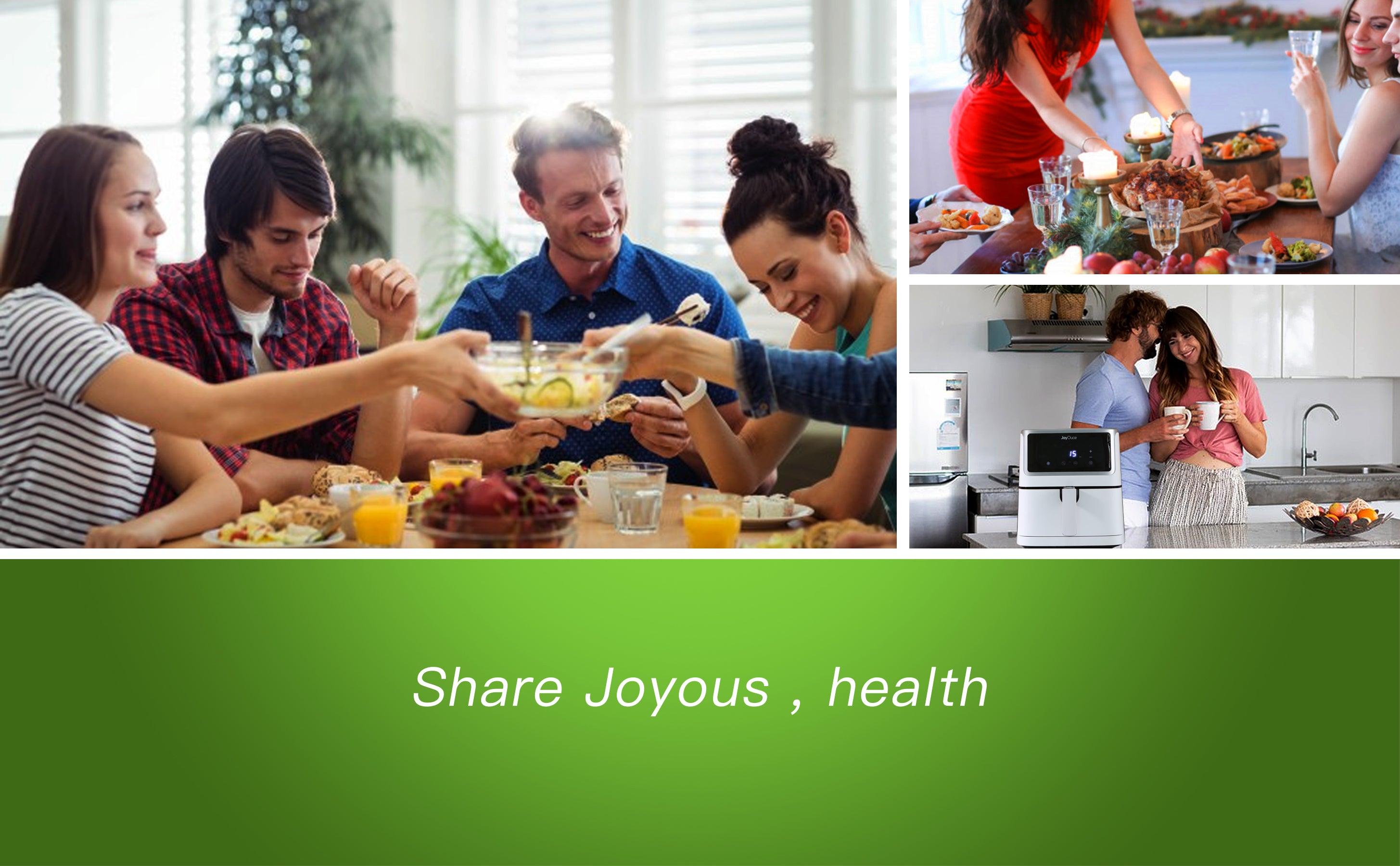 Healthy cooking method
It is very convenient to make onion rings in this pot, and it takes only a few minutes to make the onion rings perfectly. This cooking method is very healthy and I like it very much.
Hello,dear. Thank you for sharing your food with us. Everything good will happen in the kitchen, joyous life with JoyOuce.
High quality
I loved everything about this fryer from quality to looks. The black brushed matte finish is high quality. It looks great on the countertop. I recommend this air fryer.
Great quality item
Great quality item, nice digital touch display. Cooks great and fast. I'm in love everything cooks so quickly and the food is nice and crispy as if it was deep-fried. Definitely recommend it to anyone to purchase.
The Best 5.8qt Air Fryer
This product is the best, I use it almost every day and it is very easy to use and clean.