The simplest and most delicious grilled shrimp cooked in an air fryer will give you unexpected surprises. The meat is delicious and juicy, sprinkled with chili powder, pepper and green onion, so delicious that you want to open a bottle of red wine to celebrate.
Ingredients
Prepare Vegetables you like
1/2tspSliced ginger
1/2tspchili
1/2tspshallot
1/2tspWhite pepper
1/2tspCumin
1/2tspsalt
1/2tspChili powder
Did you like this recipe? Let's create delicacy with JoyOuce to save more cooking time! Click here!Shop Now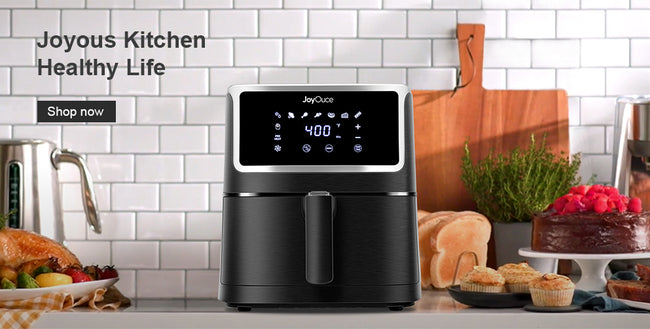 Practice
step1
Cut the shrimp back.
step2
Lay a layer of aluminum foil.
step3
Spread the vegetables on the bottom.
step4
Sprinkle ingredients.
step5
Spray cooking oil.
step6
Shrimp on the upper layer.
step7
Air fryer 400°F 10 Mins.