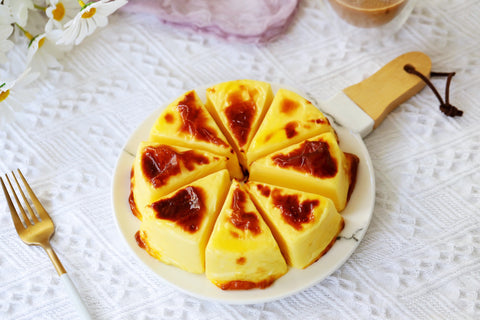 Wha's the most creative recipe for summer? You never imagine it. It turns out that the mixture of cheese and milk can cook such an unprecedented tasty. And all this happens in the air fryer, no oil is used at all, so it isn't a worry about greasy. Can you imagine cheese-baked milk with tender on the inside, and a bite in your mouth, full of cheese milk scent? This is definitely the best creative dessert in summer.
Ingredients
600g pure milk
2 egg yolks
25 grams of sugar
Corn starch 60 grams
Cheese slice 1 slice
Egg yolk (brushed surface) 1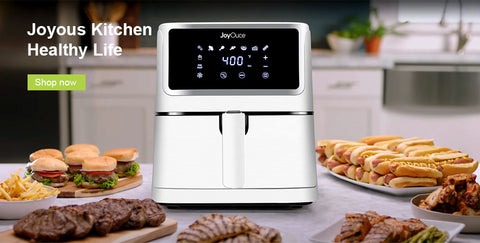 Practice
step1
Pour pure milk, egg yolk, sugar and corn starch into the pot and stir evenly.
step2
Pour the stirred ingredient mixture into the pan, add the cheese slices, stir while boiling over a low fire, and cook until it becomes a thick paste, pour the milk paste into the mold, flatten the surface with a spatula, and put it in Refrigerate in the refrigerator for more than 4 hours, demould the solidified milk paste and cut into small pieces.
step3
Preheat the JoyOuce air fryer at 380°F for 5 minutes in advance, spread tin foil on the frying basket, cut the refrigerated ingredients into the frying basket, brush the surface with a layer of egg yolk, and bake at 380°F for about 18 minutes. Bake it until the surface is browned. After baking, the cheese-flavored milk is full of aroma.