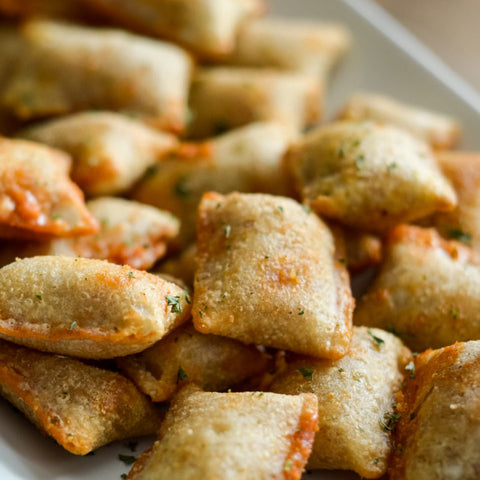 There is a creative air fryer pizza roll recipe. Let's use egg roll wrappers to make pizza rolls. Put a variety of mixed fillings in the pizza rolls, including pepperoni, pizza sauce, and mozzarella cheese. It makes people mouth-watering. The cooked pizza rolls are delicious and crisp, and then dipped in tomato sauce or other favorite sauces, wow, this taste is absolutely excellent.
Ingredients
6 egg roll wrappers (cut into four squares)
A pepperoni (chopped)
1/4 cup pizza sauce
1 cup diced mozzarella cheese
Some olive oil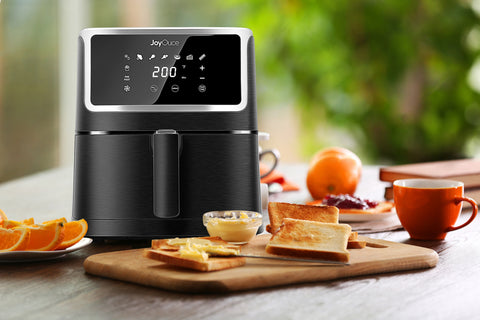 Practice
step1
Take a medium bowl, pour pepperoni, pizza sauce, and mozzarella cheese into it, stir and mix well.
step2
Take a square egg roll wrapper, add a teaspoon of stuffing and put it on the left side of the square, then moisten the periphery of the egg roll wrapper with your hands, gently roll up the pizza roll with the edge down Press to seal, then roll up slightly to ensure that it is sealed again.
step3
After the air fryer is preheated at 380°F, brush a layer of olive oil on the bottom of the frying basket, and put the wrapped pizza rolls into the frying basket, leaving a certain gap. Set for 8 minutes, you need to pull out the fried pizza roll halfway and turn it over.
step4
Wait until the air fryer pizza rolls are golden brown. Take out the pizza rolls and let them sit for about 2 minutes. The ketchup or pizza rolls will be especially delicious and crispy.