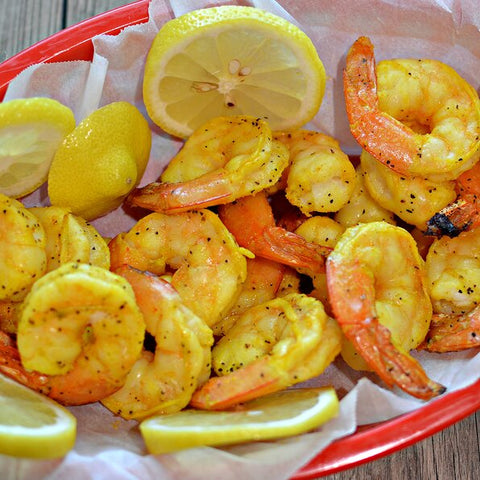 These air-fried shrimps with lemon are very appetizing, refreshing, and tender. They are very suitable for salads or as appetizers on the table.
Ingredients
1 tablespoon olive oil
1 lemon, juiced
1 teaspoon lemon pepper
¼ teaspoon paprika
¼ teaspoon garlic powder
12 ounces uncooked medium shrimp, peeled and deveined
1 lemon, sliced
Practice
step 1
Preheat an air fryer to 400 ℉ (200 ℃).
step 2
Combine olive oil, lemon juice, lemon pepper, paprika, and garlic powder in a bowl. Add shrimp and toss until coated.
step 3
Place shrimp in the air fryer and cook until pink and firm, 6 to 8 minutes. Serve with lemon slices.
Limited-time exclusive discount! Use code 25WZ4543 at checkout. Enjoy 25% off plus free shipping. Click here!Shop Now