Using an air fryer to make crispy French fries is the simplest and most proud thing. It will be a favorite snack for the whole family, delicious and healthy. Enjoy the fun of French fries together.
Ingredients
Peel and slice the potatoes to French fries shape
Boil for 2 minutes
1/2tsp salt
1/2tsp Black pepper
1/2tsp White pepper
1/2tsp Cumin powder
Did you like this recipe? Let's create delicacy with JoyOuce to save more cooking time! Click here!Shop Now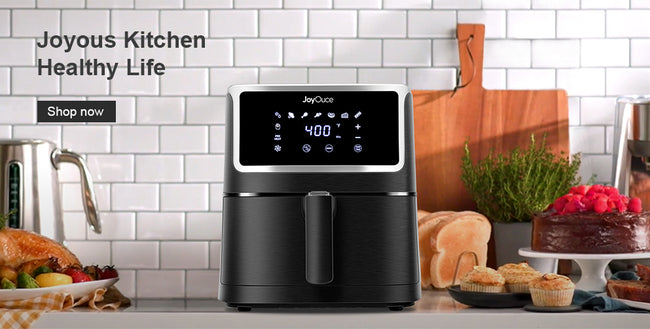 Practice
step1
Add oil and mix.
step2
Air Fryer 400°F 18mins.
step3
Take it out halfway and turn it over.