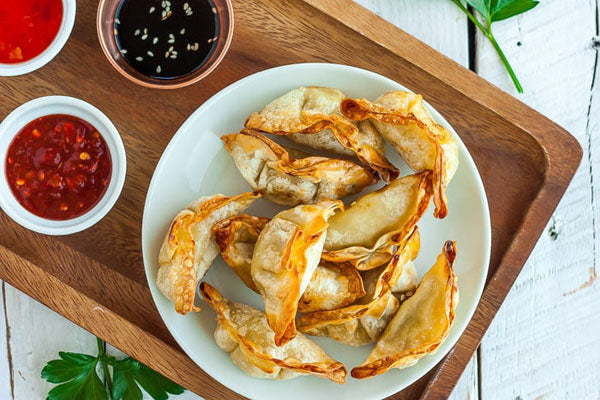 Frying dumplings in an air fryer is perfect! Only a small amount of oil is required, which is very healthy. Simply and quickly make golden and crispy fried dumplings. With delicious sauces, let yourself enjoy this moment of happiness.What are you waiting for, come and cook together!
Ingredients
12 frozen dumplings
Fuel injection
Practice
step1
Put tin foil in the air fryer, and brush the oil to prevent sticking.
step2
Put the frozen dumplings on the tin foil of the air fryer basket and spread them out into a uniform layer. Spray a lot of oil to completely cover the dumplings.
step3
Fry in a 380°F air fryer for 10-12 minutes. When you fry for 8 minutes, pull out the basket and turn the dumplings over, brush or spray oil once, continue frying in air at 380°F for 2-4 minutes, or until they reach your preferred degree of cookedness.
Did you like this recipe? Let's create delicacy with JoyOuce air fryer to save more cooking time!

Limited-time exclusive discount! Use code LUCKY023 at checkout. Enjoy 25% off plus free shipping. Click here!Shop Now