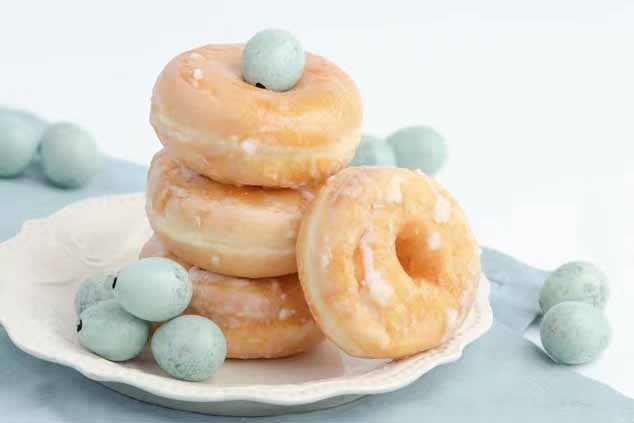 Do you like donuts? Like it very much ! But because it is deep-fried, I dare not eat it. Our air frying can solve your worries. Air-fried doughnuts are low in fat because they require much less oil than traditional frying and are healthier.Have a delicious breakfast of air-fried doughnuts together.
Ingredients
1/2 cup granulated sugar
1 tablespoon ground cinnamon
Some flour
4 tablespoons unsalted butter, melted
Practice
step1
Line a baking sheet with parchment paper. Combine sugar and cinnamon in a shallow bowl; set aside.
step2
Add flour to an appropriate amount of water and knead into a dough. Divide the flour into small pieces and knead the dough into a dough. Use a round utensil (I use my narrow mouth water cup) to hollow out the center of the dough.
step3
Lightly coat an air fryer basket with olive or coconut oil spray.
step4
Place 3 to 4 donuts in a single layer in the air fryer (they should not be touching). Close the air fryer and set to 350°F. Cook, flipping halfway through, until the donuts golden-brown, 5 to 6 minutes total. Transfer donuts place to the baking sheet. You can also cook the donut holes — they will take about 3 minutes total.
step5
Brush both sides of the warm donuts with melted butter, place in the cinnamon sugar, and flip to coat both sides. Serve warm.
Did you like this recipe? Let's create delicacy with JoyOuce air fryer to save more cooking time!
Limited-time exclusive discount! Use code LUCKY023 at checkout to enjoy 25% off plus free shipping. Click here!Shop Now