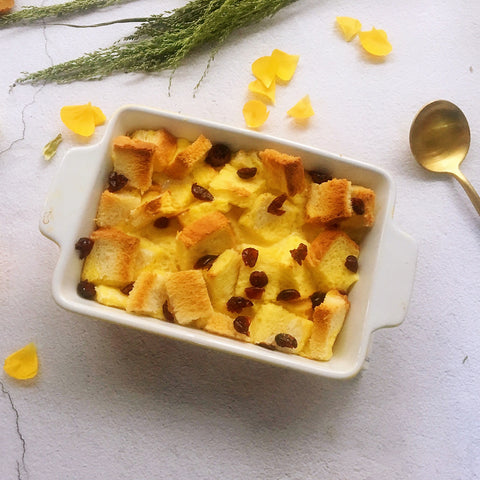 Ingredients
♦ 2 slices of toast bread
♦ 200ml milk
♦ 2 eggs
♦ 15 grams of powdered sugar
♦ 1 small handful of dried cranberries
Instructions
Step 1
Two slices of homemade sweet toast. Cut into small cubes with a bread knife. Put the toast pieces in the bread pan and set aside.
Step 2
Beat two eggs.
Step 3
Pour the milk into the beaten egg liquid, add the powdered sugar and stir evenly.
Step 4
Pour the mixed liquid into a baking bowl. Sprinkle with a small handful of dried cranberries.
Step 5
Put it into the preheated air fryer and bake at 200℃ for 15 minutes. The egg liquid will solidify and the surface will be golden.