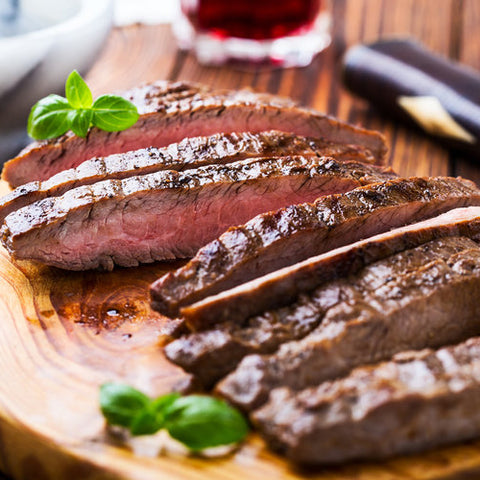 Prep Time: 25 minutes
Cook Time: 9 minutes
Resting :5 minutes
Total Time :34 minutes
Ingredients
♦ 1lb.steak
♦ 11/2 tsp.course sea salt
♦ 1tsp.brown sugar
♦ 1/2 tsp.ground coffee
♦ 1/2 tsp.black pepper
♦ 1/4 tsp.chilli powder·1/4 tsp.garlic powder
♦ 1/4 tsp.onion powder
♦ 1/4tsp.paprika
♦ 1/4 tsp.chipotle powder
♦ 1/8 tsp.coriander  
♦ 1/8 tsp.cocoa powder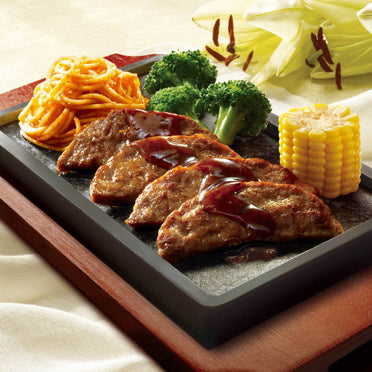 Instructions
Step 1
In a small bowl add all spices. Using a whisk-combine spice, making sure to break up the pesky brown sugar.
Step 2
Sprinkle a generous amount of spice mix onto a plate. Lay one steak on top of spices. Then season steak liberally with the spice mix and rub into the meat evenly. Flip to make sure another side is seasoned properly as well.
Step 3
Pick up steak and press all sides into the remaining spice mix on the plate so that none of the spices are wasted.
Step 4
Let steak sit for at least 20 minutes to come to room temperature. This helps the steak cook evenly.
Step 5
Meanwhile-Prepare air fryer tray by coating with the oil to prevent sticking. Preheat the air fryer to 200 degrees for at least 3 minutes.
Step 6
Cook steak undisturbed for 9 minutes. Do not flip and do not open.
Step 7 
Once cook time is finished, remove from air fryer and let rest for at least 5 minutes before slicing.