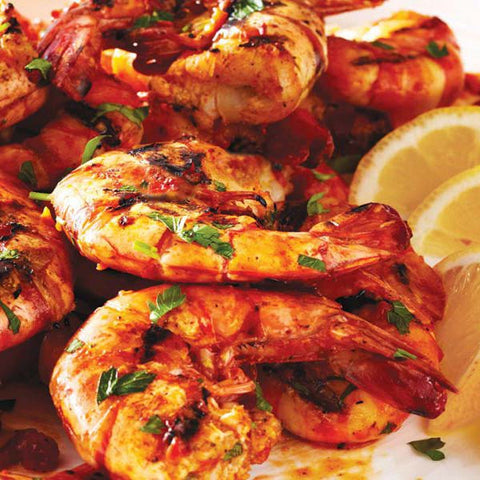 Prep Time: 12 minutes
Cook Time: 8 minutes
Total Time: 20 minutes
Ingredients
♦ 15 Fresh Prawns
♦ 50g tablespoon Olive Oil
♦ 1 teaspoon Chilli Powder
♦ 1 teaspoon Black Pepper
♦ 1 tablespoon Sweet Chilli Sauce
♦ 1 Garlic (minced)
♦ Salt


Instructions
step1
Preheat air fryer at 180℃.
step2
Wash and rinse the prawns.
step3
Put the prawns in a mixing bowl, add oil, chilli powder, pepper, chilli sauce and garlic into the bow. Stir and mix the ingredient so that the prawns are coated evenly.
step4
Add salt to taste.
step5
Put the seasoned prawns into the air fryer and fry for 8 minutes; turn the shrimps over when they are half-fried for 5 minutes, so that they will not burn easily.
step6
Enjoy.