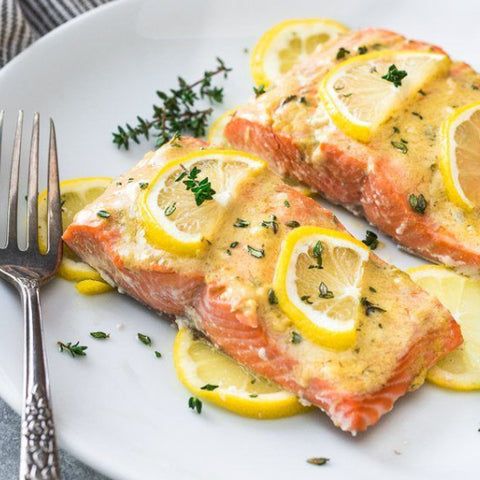 Ingredients
♦ 2 caught salmon fillets with comparable thickness
♦ 2 tsps olive oil
♦ 2 tsps paprika
♦ generously seasoned with salt and coarse black pepper
♦ lemon wedges

Instructions
Step 1
Let your salmon sit out at room temperature for 20.
Step 2
Salmon dry with paper towels. Drizzle with olive oil and sprinkle with paprika and lemon pepper seasoning.
Step 3
Sprinkle with sea salt and pepper to taste. Keep in mind that the lemon seasoning has some salt and pepper.
Step 4
Preheat the Air Fryer to 390 ℉ for 2 minutes.
Step 5
Spray basket lightly with oil and add the salmon, skin side down.
Step 6
JoyOuce Air fry for 8 to 10 minutes.once it s done, remove from the basket immediately.