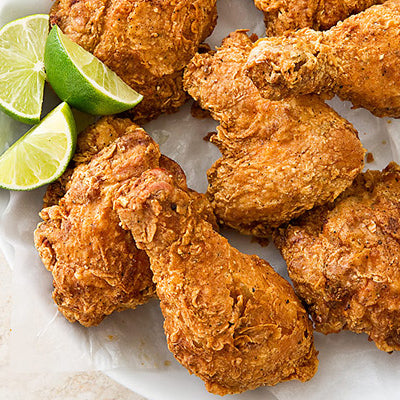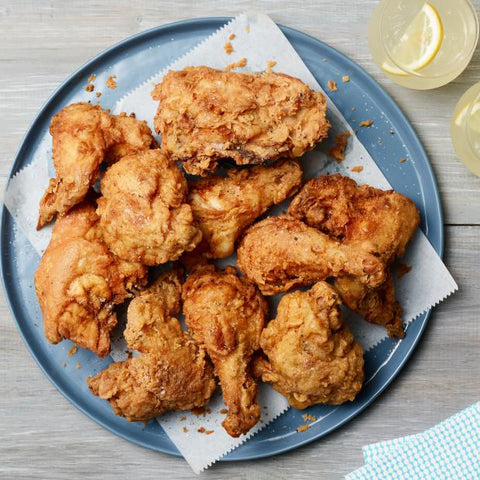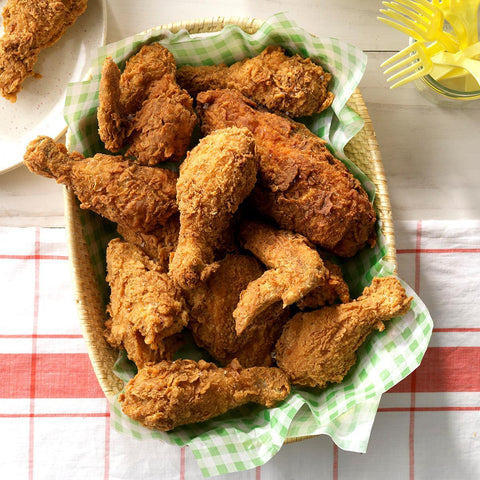 Ingredients
♦ 3 chicken drumsticks
♦ 100 grams of soy sauce
♦ Cooking wine 50 grams
♦ Oyster sauce 10g
♦ Black paprika powder 3 grams

Instructions
step1
Wash the drumsticks. Change the knife to make it easier to taste and keep the chicken skin intact.
step2
Mix all the marinades and marinate the chicken legs for 1 hour.
step3
Put the marinated chicken drumsticks into the frying boiler basket, take it out at 180 ℃
for about 30 minutes, and turn it over.
step4
The surface is golden and crisp, and the inside is soft and juicy.