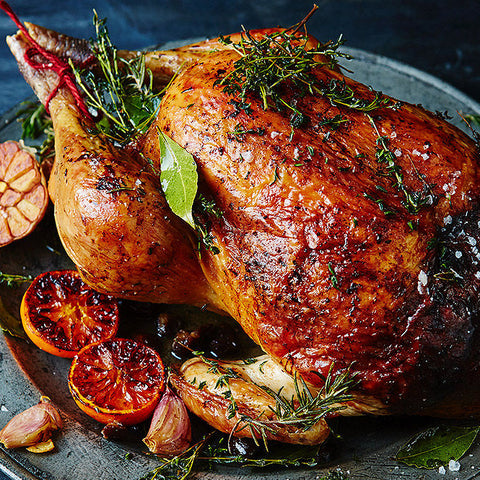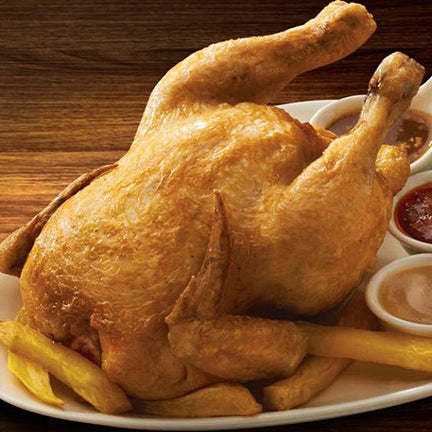 Ingredients
♦ 1 whole chicken (1.5KG)
♦ 7 slices of ginger
♦ 1 green onion
♦ 2 teaspoons of soy sauce
♦ 3 teaspoons barbecue sauce
♦ Cooking wine (white wine) 2 teaspoons
♦ Salt 3g
♦ Half onion
♦ 2 teaspoons black peppercorns
♦ 5 grams of honey
♦ White vinegar 2 grams
♦ 3 grams of white sugar

Instructions
step1
Spread all the seasonings (except honey and white vinegar) evenly on the chicken. Cut the green onion into sections, slice the ginger, stuff them all into the chicken, and marinate for at least 1 hour.
step2
Put the marinated chicken in an air fryer, and if necessary, wrap the chicken legs and wings with tin foil to prevent it from being heated for too long.
step3
The air fryer is set to 200 degrees, 35 minutes, and the time and temperature should be adjusted according to the changes in the ingredients.
step4
Remember to turn over and continue roasting after 15 minutes of copying.
step5
For the last 5 minutes, we can mix honey and white vinegar and spread it on the whole chicken.
step6
When the time is up, the surface is golden and ready to be out of the pot.