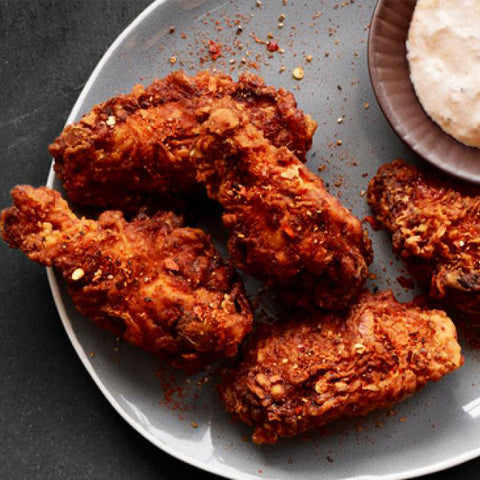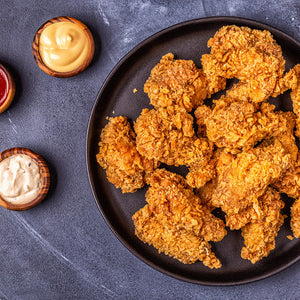 Prep Time: 5 minutes
Cook Time: 30 minutes
Total Time: 35 minutes
Ingredients
♦ 2 pounds fresh chicken wings
♦ salt & pepper
♦ 2Tbsp.butter
♦ 1/2 cup hot sauce
♦ 1/4 cup molasses

Instructions
Step1
In a large bowl-season chicken wings with salt and pepper to taste. Then fold wings into triangles by tucking the tip behind the drumette. Place wings into Air Fryer in a single layer with the tips facing down.
Step2
Set Air Fryer timer for 20 minutes and cook at 200℃. After 10 minutes pass, flip the wings so that the tips are facing up. Then flip again every 5 minutes after that.
Step3
Meanwhile, wash the same large bowl and set aside. Melt butter in the microwave then add to the bowl and combine with hot sauce and molasses. Whisk until fully combined.
Step4
Once cook time is complete-add wings to bowl and toss well to coat fully.
Step5
Place wings back in Air Fryer(tips down) and cook for another 5 minutes at 350 degrees.
Step6
Remove wings and transfer to a plate with a paper towel to drain excess fat.
Step7
Serve and enjoy!