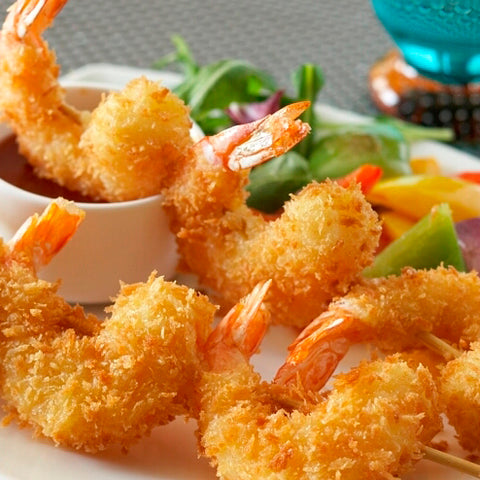 Prep Time: 10 minutes
Cook Time: 15 minutes
Total Time: 25 minutes
Ingredients
♦8 green prawns
♦1 piece of cheese
♦1 egg
♦Appropriate amount of bread crumbs, flour
♦1 teaspoon of fish sauce
♦A pinch of black pepper

Instructions
step1
Select 8 green prawns of uniform size.Peel the skin and brain to remove the shrimp thread. Use a knife to cut the abdomen of the green prawn. Do not cut into sections. Wash and set aside.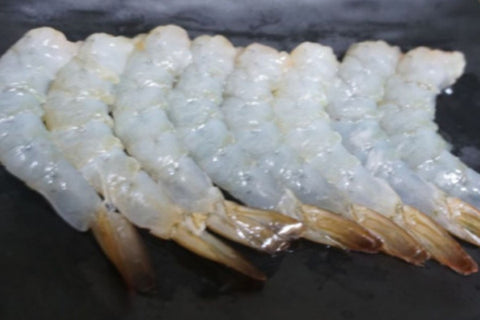 step2
Grind a little black pepper, add fish sauce for one hour, and marinate the green prawns for 10 minutes.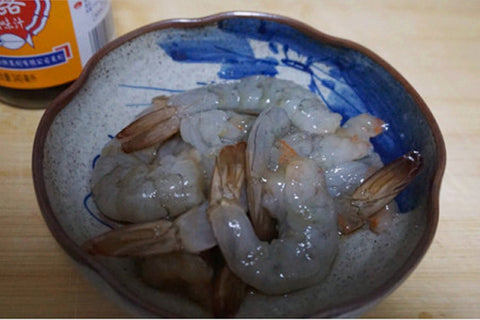 step3
Prepare the breadcrumbs, flour and eggs for wrapping the shrimp, and sieve the eggs after they are beaten to get a delicate egg liquid. Prepare a slice of cheese and divide equally into 8 portions.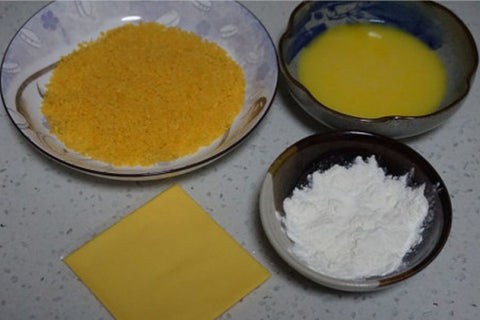 step4
Take the cheese stick, fold it in half and stuff it into the cut shrimp belly.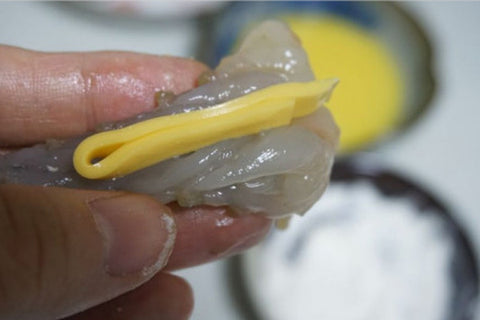 step5
First coat flour evenly.Dip the egg liquid.


step6
Roll in the breadcrumbs.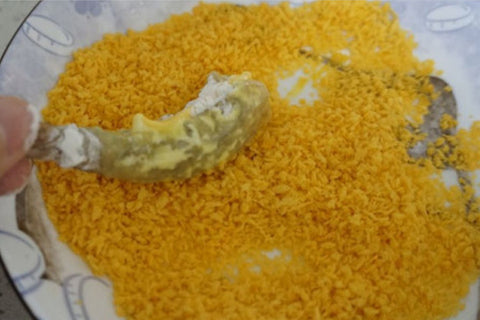 step7
It can be deep-fried, but a healthier way of cooking is to use an air fryer without putting a drop of oil, spread tin foil in the frying basket, and spread the shrimp flatly.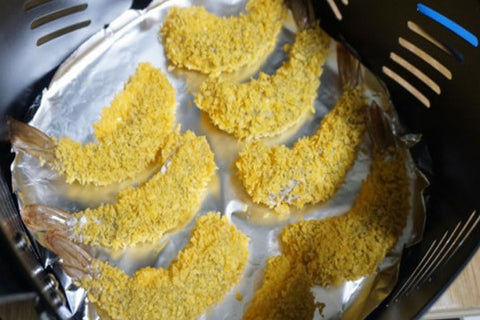 step8
Preheat at 180 degrees for 3 minutes and bake for 15 minutes. Turn it over once every 5-6 minutes, otherwise the colors on both sides will be different.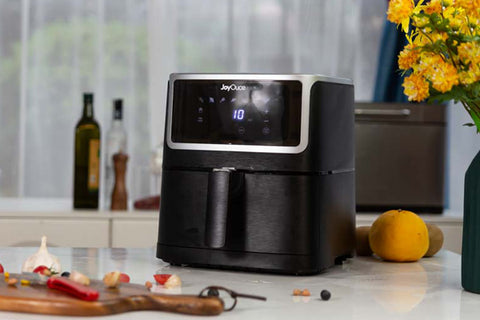 step9
I really like the feeling of bursting. After 12 minutes, it's almost ready. Turn it over again.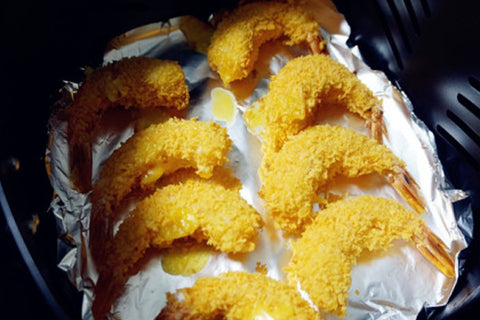 step10
It can be dipped in tomato sauce, mustard sauce, Thai sweet chili sauce, the taste is great.