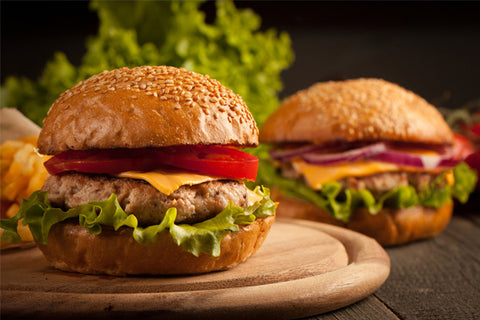 Ingredients
♦ 1 pound lean ground beef
♦ 1/2 teaspoon black pepper
♦ 1/2 teaspoon salt
♦ 2 or 3 slices American cheese
♦burger buns
Instructions
step1
preheat the air fryer to 350F / 180C.
step2
Mix together the ground beef, salt and black pepper in a bowl.
step3
Form the beef mixture into four burger patties.
step4
Spray the air fryer basket, add in the burgers.
step5
Cook for 8-12 minutes depending on your desired doneness and turn them halfway through cooking.
step6
When done, switch off the air fryer, top each patty with cheese, close the Air Fryer and let cheese melt on the burger for 1-2 minutes.
step7
Build your burgers and then serve.