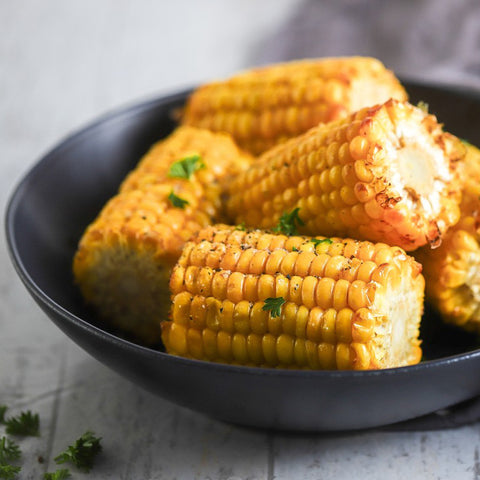 Ingredients
♦ 3 fresh corn, each cut in half
♦ 2 tablespoons unsalted butter
♦ Coarse salt and freshly ground black pepper to taste
♦ Half a lemon
Instructions

Step 1
Wash 3 corns and cut each in half.
Step 2
Brush the butter on the corn with a brush, sprinkle with coarse salt and freshly ground black pepper to taste, and then drip the lemon juice on the corn.
Step 3
Use a brush to brush a layer of oil on the air fryer basket and add the seasoned corn.
Step 4
Adjust the temperature to 200℃, bake for 10 minutes, then turn it over and bake for another 10 minutes.
Step 5
Sprinkle a little coriander on the corn at the end.