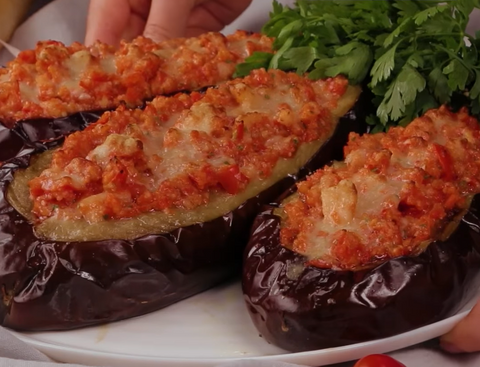 This is a perfect recipe for vegetarians. The eggplant is stuffed with tomatoes and
red bell peppers
, plus parmesan, taste the mouthful aroma, the taste of eggplant mixed with parmesan, tomatoes and
red bell peppers 
is simply perfect.
Ingredients
2 large eggplants
50 grams of olive oil
5 grams of salt
80 grams of parmesan
1 tomato
2 red bell peppers, deseed
4 coriander
3 cloves of garlic
3 slices of bread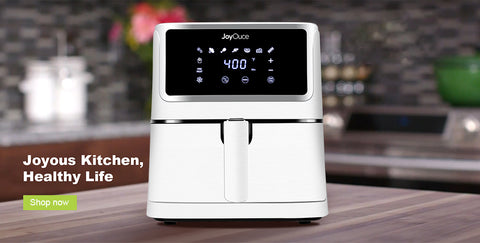 Practice
step1
Preheat the air fryer to 200°C.
step2
Remove 1/5 of the skin from the surface of the cleaned eggplant, brush a layer of olive oil on the peeled side, and sprinkle with salt.
step3
Put the parchment paper into the preheated air frying basket, put the processed eggplant on it, and set it at 180℃ for 16 minutes.
step4
Cut the tomatoes and the red bell peppers, put them in a blender, add the coriander and garlic, and stir together. Pour the crushed tomato mixture into a medium bowl.
step5
Remove the edges of 3 slices of bread, cut into small pieces and put them in the tomato mixture, put 50 grams of parmesan, and stir evenly.
step6
Take out the cooked eggplant, use a knife and fork to strip the flesh of the eggplant, add the tomato mixture to the opening, brush the surface with a layer of olive oil and sprinkle 30 grams of Parmesan.
step7
Cook once in an air fryer at 180°C for 14 minutes.