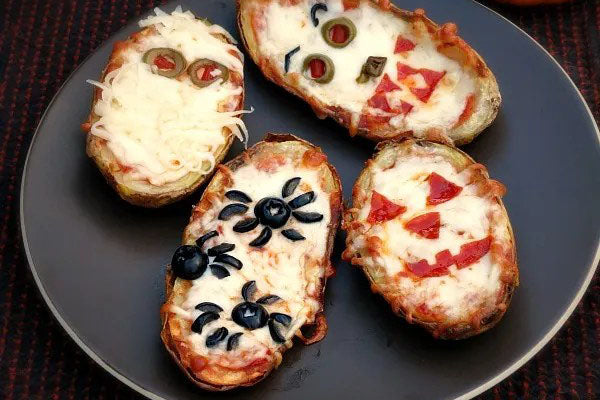 These Halloween baked potato skins pizzas are always a favorite. Definitely creative and funny. You can put your favorite pizza ingredients on it, coupled with funny Halloween decorations, this is undoubtedly a fun and healthy potato pizza recipe for Halloween.
Ingredients
2 Potatoes
Pasta sauce (or tomato basil)
Mozzarella cheese
Right amount of salt
Pizza toppings, such as olives, pepperoni, peppers, mushrooms
Cooking spray
Related Product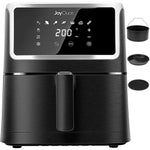 Joy3 Air Fryer 5.8QT Family Size
use code 20DEALSZ
20% off + $20 coupon
$119.99
$75.99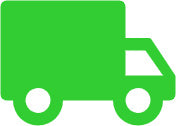 Free Standard Shipping
Practice
step 1
Preheat air fryer to 400°F.
step 2
Wash the potatoes and dry them with kitchen paper. Put the potatoes in the air fryer and bake at 400°F for 30 mins, or until the potatoes softened. Remove from the air fryer and let cool.
step 3
Cut each potato in half lengthwise. Leave about 1/4 inch potatoes on the skins and scoop out the rest.
step 4
Spray the potato skins with cooking spray and coat with salt, place each one face down in the air fryer basket. Bake for 10 minutes, or until the skin is slightly golden. Take out.
step 5
Fill each potato skin with pasta sauce(or tomato basil), sprinkle with mozzarella cheese, and garnish with Pizza toppings, such as olives, pepperoni, peppers, mushrooms.
step 6
Bake for another 10 minutes in the air fryer, or until the cheese is melted.
Limited-time exclusive discount! Use code 20DEALSZ at checkout. Enjoy 20% off plus free shipping. Click here!Shop Now
$119.99  $75.99 
20% Code + $20 Coupon + FREE Standard Shipping
Copy Code: 20DEALSZ