Can you imagine the taste of peaches and pork chops mixed with Dijon mustard? This might be your best meal all summer. It will amaze your taste buds and become the best flavor pairing.
Ingredients
2 8-ounce bone-in pork chops
1 peach, sliced
1/8 cup Dijon mustard
1 tbsp honey
4 tbsp olive oil
2 tbsp red wine vinegar
1 cup fresh parsley leaves, torn
Appropriate amount of salt and black pepper
step 1
Take a small bowl, add Dijon mustard, 1 tbsp red wine vinegar, 2 tbsp olive oil and mix well.
step 2
Place the pork chops in a shallow roasting pan, pour the mustard mixture over the pork chops, then turn the pork chops over. Let stand for 10 mins.
step 3
Preheat oven to 375°F.
step 4
Take a large bowl and add the chopped peaches. Combine remaining 1 tbsp red wine vinegar and 2 tbsp olive oil in a small bowl, then drizzle over peach-tomato salad, mix well, and season with salt and black pepper to taste.
step 5
Insert the probe of the JoyOuce Smart Thermometer into the pork chop and probe the center of the thickest part of the pork chop (remember to insert it as far as the safety line of the probe). Customize the pork chop menu in the app, set the target temperature to 145°F.
step 6
After setting, heat the griddle over medium-high heat. Grill pork chops for 3 mins per side and season with salt and black pepper. Then transfer the pan to the oven until the JoyOuce Bluetooth Smart Thermometer warns to stop heating.
step 7
Let set 5 mins, then serve with peach-tomato salad and garnish with parsley.
Related Product
JoyOuce wireless Food Thermometer
use code MEAT2022
40% off 
$99.99
 $59.99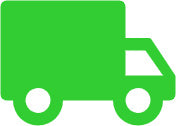 Free Standard Shipping
JoyOuce Smart Meat Thermometer
use code MEAT2022
40% off 
$95.99 
$57.59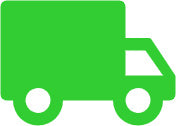 Free Standard Shipping