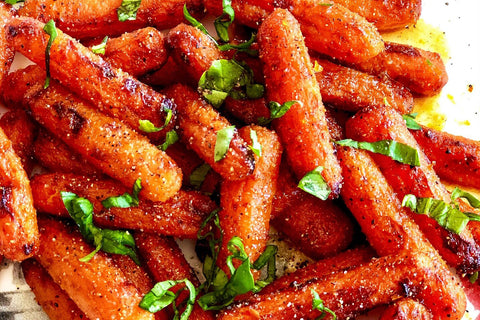 1 teaspoon grated orange zest

1 teaspoon cardamom powder

2 tablespoons freshly squeezed orange juice

1 pinch of salt and freshly ground black pepper to taste olive oil

Instructions
step1
Preheat the air fryer to 400 ℉. Spray the basket with nonstick cooking spray.
step2
Mix olive oil, honey, orange peel and cardamom in a bowl. Transfer half of the honey orange zest to a separate bowl and set aside. Add the carrots to the remaining honey orange zest and stir until all is coated. Transfer the carrots to the air fryer basket.
step3
Set the air fryer time to 18 minutes and turn it every 7 minutes until the carrots are cooked and the fork becomes soft. Mix the orange juice with the reserved honey orange zest. Stir well with carrots.Season with salt and pepper.