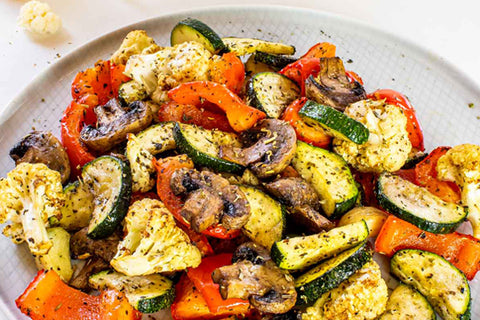 1 small red bell pepper, cut into pieces

1 small zucchini, thinly sliced

Half cauliflower, cut into small pieces

4-6 butter mushrooms, cut into quarters

1 tablespoon olive oil/span>

1/2 teaspoon garlic powder

1/8 teaspoon ground black pepper

Instructions
step1
Put all the vegetables in a large bowl. Drizzle with olive oil, sprinkle with salt, garlic powder, and black pepper. Stir together until the vegetable surface is coated.
step2
Brush a layer of olive oil on the surface of the frying basket, pour the vegetables into the air fryer basket, and fry at 400°F for 11-13 minutes, or until soft. Shake the basket several times halfway to ensure even cooking.