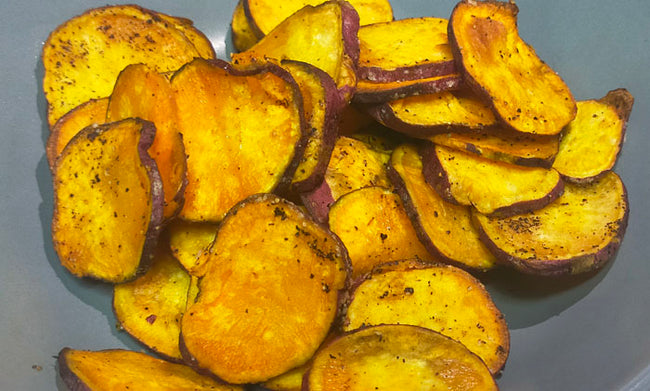 These crispy air fryer sweet potato chips are very delicious for a good snack. You only need an air fryer, a few sweet potatoes, and a little seasoning to make air fryer sweet potato chips easily. Quickly make it for the family when they want to eat snacks.
Ingredients
Three medium sweet potatoes
1/2 teaspoon salt
1/2 teaspoon black pepper
1 teaspoon olive oil
Practice
step 1
Wash the sweet potatoes and cut them into slices (3-6 mm).
step 2
Mix olive oil, salt, and black pepper, and pour into the sweet potatoes. Stir well.
step 3
Preheat the air fryer to 350°F. Spread the sweet potato chips layer by layer in the air fryer basket. Be careful not to place them too thick as they will heat unevenly.
step 4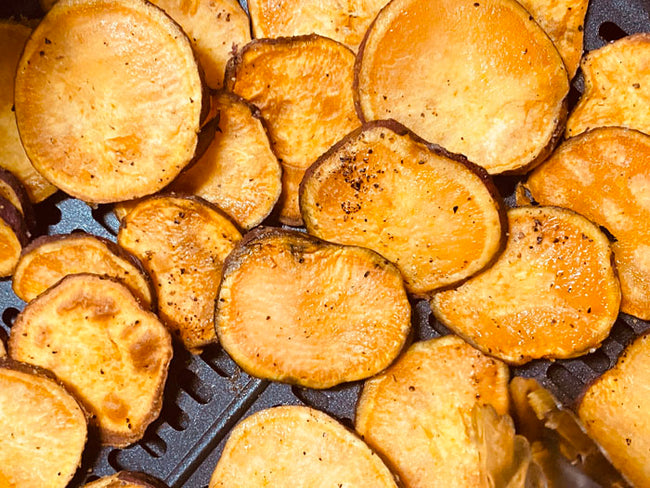 Set the air fryer to 350°F, 15 mins. After 8 mins, turn the sweet potatoes on one side, let it heat evenly, and bake for another 7 mins or until the sweet potato chips are slightly crispy.
Related Product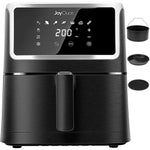 Joy3 Air Fryer 5.8QT Family Size
use code 25ZRK32J
50% off 
$119.99
$59.99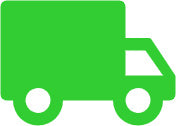 Free Standard Shipping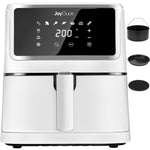 Joy3 Air Fryer 5.8QT Family Size-White
use code 25ZRK32J
50% off 
$109.99 
$56.99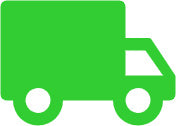 Free Standard Shipping