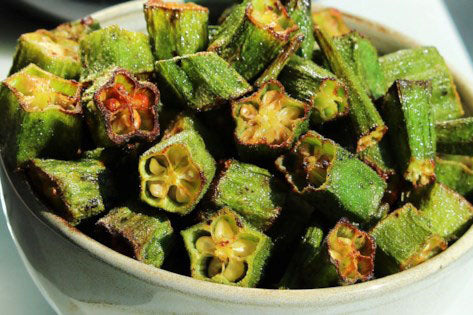 It's time for vegetarians to show off their cooking skills. Air fryer okra is completely different from ordinary fried okra. It does not have a sticky texture and tastes crisp and refreshing. It is a healthy dish that the whole family admires.
Ingredients
½ pound fresh okra, trimmed at the ends
1 teaspoon olive oil
¼ black pepper
½ teaspoon salt
Practice
step1
Wash the fresh okra in water and dry it directly with a kitchen paper towel. Cut the okra into small pieces and put it in a bowl, add olive oil, black pepper, and salt and stir well. Let stand for a few minutes.
step2
Preheat the air fryer to 350℉.
step3
Pour the stirred okra into the preheated air frying basket, leaving a certain gap, and not too much overlap in the middle. The setting time is about 10 minutes. When the air fryer is cooking for 5 minutes, pull out the frying basket and shake it gently, so that the okra is turned over and does not stick to the frying basket.
Limited-time exclusive discount! Use code 25WZ4543 at checkout. Enjoy 25% off plus free shipping. Click here!Shop Now