Meatloaf is a quick and great flavor at the family table, mixed with a favorite topping of ketchup and chili sauce, the meatloaf is delicious and juicy. It takes only a short time to cook and using JoyOuce instant read thermometer to measure the internal temperature of the meatloaf while cooking will ensure you don't let it overcook.
Ingredients
1 pound lean beef
1 egg yolk
½ tsp Italian seasoning
¼ tsp salt and pepper
⅓ cup seasoned breadcrumbs
½ green pepper diced
¼ onion diced
2 tablespoons milk
2 tablespoons grated Parmesan cheese
a pinch of chopped fresh parsley
Topping
¼ cup chili sauce
¼ cup tomato sauce
step 1
Chop the lean beef.
step 2
Combine lean beef, egg yolk, milk, Italian seasoning, salt, and all meatloaf ingredients in a large bowl and mix well.
step 3
We can divide the mixture into 2 portions and make 2 small meatloaves, or directly make a large meatloaf.
step 4
Preheat the air fryer to 350°F.
step 5
Place meatloaves in the air fryer, set to 350°F for 20 minutes.
step 6
In a small bowl, combine the tomato sauce and chili sauce as a topping.
step 7
Add topping over meatloaf and cook for another 5-7 mins or until the internal temperature of meatloaf on the JoyOuce Instand read Thermometer is 165°F. (This temperature tastes best and should be measured with a thermometer as early as possible while cooking to ensure it is not overcooked)
step 8
Rest for 5 mins, sprinkle with parsley, slice, and enjoy.
Related Product
JoyOuce Digital Food Thermometer
use code DIGITAL2022
35% off 
$25.99
 $16.99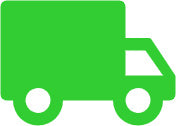 Free Standard Shipping
JoyOuce Instant Read Thermometer
use code DIGITAL2022
35% off 
$22.99 
$14.99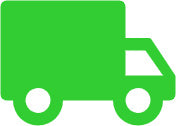 Free Standard Shipping