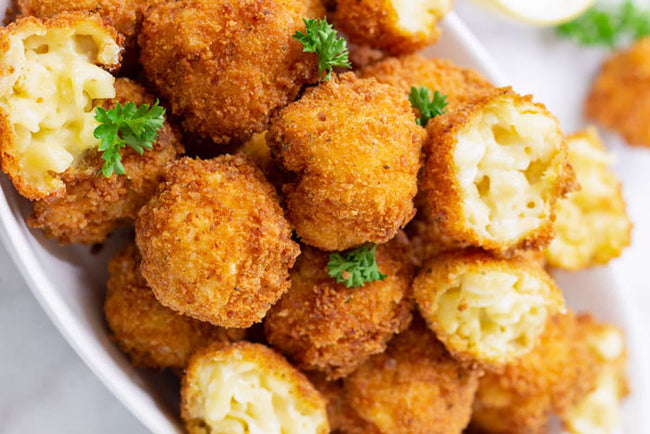 These round air-fried balls are a mixture of macaroni and cheese. They are fried in an air fryer until the outer skin is golden and crisp, while the inside is soft and full of cheese flavor. These air fryer macaroni and cheese balls will become one of the indispensable dishes for Thanksgiving.
Ingredients
7 cups water
A package of macaroni and cheese dinner mixture
4 tablespoons margarine
1/2 cup milk
¾ cup shredded cheddar cheese
1 cup panko breadcrumbs
3 tablespoons flour
1 teaspoon salt
1 teaspoon ground black pepper
1 teaspoon smoked paprika
1/2 teaspoon garlic powder
2 eggs
Non-stick cooking spray
Practice
step 1
Pour 7 cups of water into the pot and bring to a boil over high heat. Add the macaroni, stirring occasionally, until all is expanded. After draining the water, add the cheese, 1/4 cup of milk and butter and stir. After stirring, add the chopped cheddar cheese and stir well until the cheese is completely melted.
step 2
Refrigerate the macaroni mixture for at least 2 hours.
step 3
Scoop the refrigerated macaroni mixture into a small ball with a round soup spoon, place it on a baking sheet lined with parchment paper, and freeze it in the refrigerator for more than 30 minutes.
step 4
Preheat the air fryer to 350°F.
step 5
Take a medium-sized bowl, add 1/2 teaspoon each of salt, black pepper, and smoked paprika, and stir evenly. Add panko breadcrumbs and garlic powder and stir well.
step 6
Take another medium bowl, add the remaining salt, black pepper, smoked paprika and flour to mix well. In a small bowl, beat the eggs, add 1/4 cup of milk, and mix well.
step 7
Put the refrigerated macaroni and cheese balls into the flour mixture in turn, coat the surface evenly, immerse in the egg liquid, and transfer to the breadcrumbs mixture, pat gently to help the breadcrumbs adhere to the surface of the macaroni balls.
step 8
Put parchment paper on the preheated air fryer basket and spray it with non-stick cooking spray. Put in the breaded macaroni and cheese balls and spray the surface with non-stick cooking spray. Set the time to 10 minutes. When cooking for 6 minutes, pull the basket out and shake it, and spray it with non-stick cooking spray. Continue cooking until the macaroni and cheese balls are golden brown and crispy.
Related Product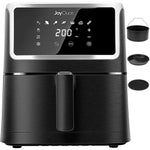 Joy3 Air Fryer 5.8QT Family Size
use code 25ZRK32J
50% off 
$119.99
$59.99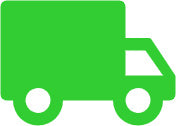 Free Standard Shipping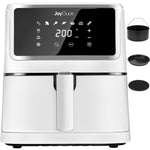 Joy3 Air Fryer 5.8QT Family Size-White
use code 25ZRK32J
50% off 
$109.99 
$56.99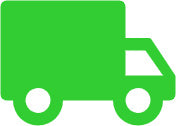 Free Standard Shipping