The sirloin steak comes from the original sirloin steak, there's nothing elusive about this cut, it's a good, simple, uncomplicated steak!
We always find sirloin steak among the most popular products and we thought we'd provide this Sirloin Butt guide to help make sure you know all you need to know about it.
This issue focuses on everything from its flavor and texture to where you can get it, as well as some of the best recipes, and after reading this guide, you'll be a Sirloin Butt expert.
So what Is Beef Sirloin?
According to The Spruce Eats, the tenderloin is one of the two main subcuts of the original cut of beef tenderloin, which runs from the 13th rib to the end of the hip bone. Butchers divide the Sirloin Butt into upper and lower hips; the lean and flavorful top sirloin steak is an affordable option for the grill, while the tri-tip, cut from the bottom, is a good choice for the barbecue.
Top Sirloin Butt(also known as top butt or sirloin butt) is usually made into boneless steaks, but can be trimmed to varying degrees. Top butt steaks and top Sirloin Butt filets offer an economical option for barbecue, and they remain close in enjoyment to the more expensive short loin and rib cuts, and like the corresponding steaks, this portion of the grill offers a good balance of flavor and value.
But the bottom Sirloin Butt is closer to the cow's hind legs and becomes more muscular. The Sirloin Butt cut from the bottom is often used for roasts, and it also provides a good amount of ground beef and stew meat. This is ideal for slow cooking.
Where to Buy Beef Sirloin?
This cut is in high demand and can be found in almost every supermarket and butcher store. You will never have a problem finding a store near you that will sell it. This common choice of beef for every family. Choose the steaks and roasts with the most marbling and uniform thickness when you buy them, and ask your butcher to trim as much of the silver skin from the meat as possible for easier cooking.
How to Cook Sirloin Steak
As with any steak, be sure to remove the sirloin from the refrigerator about an hour before you plan to cook it, making sure it is completely thawed and the surface is wiped clean, as this will bring it to room temperature and ensure it cooks evenly for a better finish.
Just before it goes into the pan, rub it with oil and season it with sea salt, but do not season it with pepper before cooking it at high temperatures as this will burn in the pan and cause a bitter taste that will affect the texture.
Grill or smoke the prepared sirloin steak, both rustic methods, for amazing results!
Top sirloin steaks are usually good for high temperature grilling, but be careful not to overcook them as the meat will start to toughen and dry out at temperatures above 145 ℉ or medium rare. That's why I recommend using a meat thermometer to strictly control doneness according to the various meat textures in the app display.
How to storing Beef Sirloin?
Buy frozen raw steak. If you buy it and don't plan to eat it right away, it is better to keep it in the freezer of your refrigerator. Note: Don't keep steaks in the freezer for too long, as they will lose their flavor. When you want to eat the steak, take it out 24 hours in advance and put it in the freezer to thaw naturally.
For fresh raw steaks purchased, rinse the raw meat with water, then dry it, wrap individual steaks or roasts tightly in plastic wrap or special freezer paper, and store in the freezer for up to three months. For best results or long-term storage, use a vacuum sealer.
Cooked steaks. To avoid bacterial infection, it is recommended that they be kept in the freezer and not for too long. It should be used as soon as possible to avoid affecting the taste of consumption.
Enjoy your food and enjoy your life with Joyouce Kitchen.
Related Product
Listime® Instant Read Food Thermometer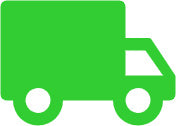 Free Standard Shipping
Listime® Smart Wireless Meat Thermometer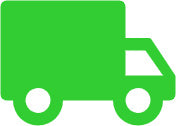 Free Standard Shipping