What Is Beef Short Loin?
The short loin cut is the first half of the original cut of the loin, which runs backwards from the 13th (and last) rib to the top of the femur or leg bone, where it joins the hip bone.
The second half of the loin is known as the sirloin; the butcher separates the two by making a straight cut on the 6th (and last) loin vertebra. This means that the loin section contains the entire hip bone.
Why we love this?
This big hunk of meat contains both the strip loin and tenderloin so you get a variety of steak cuts that include the Porterhouse, T-bone and strip steaks.The area below the backbone is home to some of the most tender and popular cuts of beef, such as the Tenderloin, Strip Steak, T-Bone and Porterhouse Steaks. Loin cuts are great prepared on the grill or under a broiler.
How to Cook?
All cuts of short loin meat benefit from high temperature, fast cooking methods such as on the grill, roasting or for short periods in a 450 F oven, including chardonnay from the centre cut. Short loin meat contains very little intramuscular fat, known as marbling, so cooking the meat to medium or anything above 145 F makes it tough and dry.
The short loin muscles don't get much exercise, so steaks and roasts cut from that area of the cow are tender and juicy, with a mild beefy flavor. Filet mignon, favored for its almost buttery texture, lacks strong flavor and for that reason traditionally gets served in steakhouses accompanied by a rich sauce such as bearnaise.
The short loin is where you'll find all the sought-after—and generally most expensive—cuts: Your Porterhouses and T-bones (grill either up for a Sunday dinner and serve with French butter), Tenderloins (salt crust one, crust one with herbs, or serve one with mushroom sauce), and New York Strip steaks (broiled live here.)
How to Store Beef Short Loin?
The timing of freezing fresh beef is important. If you cannot use up the fresh beef you have purchased within two days, then long should be frozen as soon as possible to ensure that it maintains its best texture and flavour. When freezing beef, especially raw beef, it is best not to use the original packaging directly or wrap it in thin cling film, it should be wrapped in something thicker to prevent the loss of moisture in the fresh beef as well as to prevent moisture from entering the beef in the fridge. Another very good method is to vacuum pack the beef tenderloin and store it in the fridge, as it will not only not taste bad, but the quality of the meat will be greatly protected. This is highly recommended.
Related Product
Listime® Instant Read Food Thermometer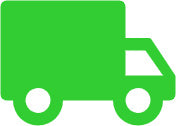 Free Standard Shipping
Listime® Smart Wireless Meat Thermometer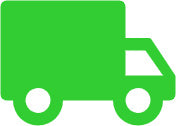 Free Standard Shipping