Many people like food and have no resistance to all kinds of deep-fried food. So the air fryer, the maker of deep-fried food, is also loved by many foodies, because everyone knows that the air fryer can cook a variety of foods, so In order to be able to eat various delicacies, in order to allow everyone to better enjoy the cooking of the air fryer, here is a brief introduction to some of the safety points of using the air fryer?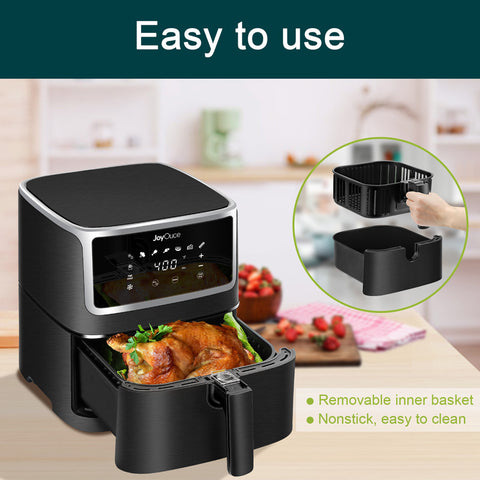 The air fryer must be placed flat on a stable platform, and the power plug of the air fryer must be inserted into a grounded socket.
When using the air fryer, the food in the frying basket should not exceed the height of the air fryer basket. If the height of the frying basket exceeds the height of the frying basket, the food will touch the top heating device and easily damage the parts of the fryer. The air fryer uses the top heating device to quickly circulate the hot air in the pot at 360°, so that the food is cooked quickly, and at the same time, it takes away the moisture on the surface of the food to make it have a crispy taste. Therefore, it cannot be poured in the air fryer when in use. Oil, because it may cause a fire hazard.
When using the air fryer, be careful not to cover the air inlet on the top and the air outlet on the back to avoid scalding by hot air.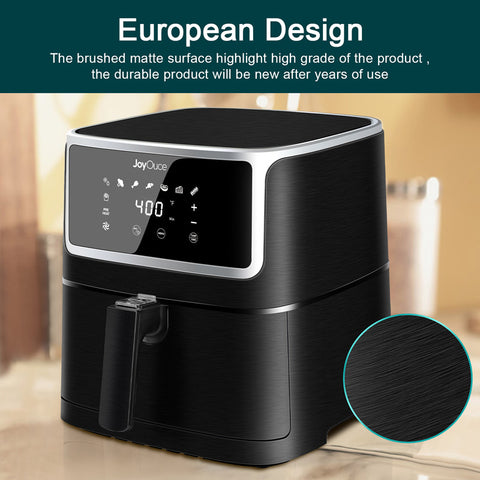 Do not insert into the air fryer or operate the control panel with wet hands.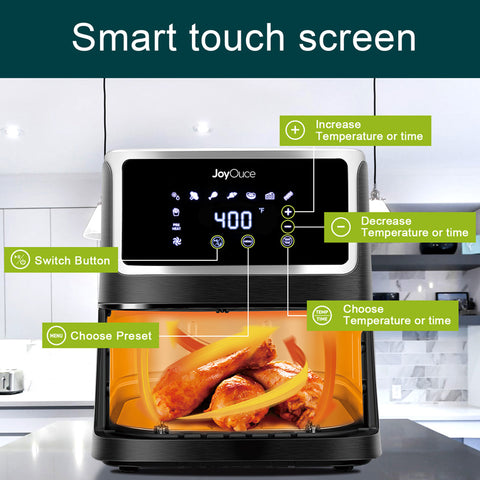 Every kind of electrical appliance needs attention and maintenance. Knowing its precautions can help us use it better and extend its service life. I am James from JoyOuce. JoyOuce air fryer is scientific and practical. For all very high products, we provide online order purchase. For more detailed information, please log in to https://joyouce.com/.
best air fryer, air fryer costcoair, fryer review, air fryer philips, air fryer recipes, air fryer walmart, ninja air fryer, air fryer price