What is Flat Iron Steak?
Everyone loves a delish steak. The best steaks are juicy, aromatic, and tender. They'll fill your mouth with deliciousness and your belly with nutritious, satisfying meat. Most people have a favorite steak like filet mignon, New York strip, T-bone, and ribeye. However, there is a relatively new steak that is gaining in popularity. That's the flat iron steak.
Also known as butler steak, feather blade steak, prime steak, or oyster blade, a flat iron steak is a cut of beef from the shoulder of a cow and is a relatively inexpensive cut. Flat iron steaks are named for their anvil-like shape and beautiful marbling on the surface. It's perfectly tender and full of flavor, rivaling a steak cut from prime rib.
Flat iron steaks, originally part of a blade roast, are born from the tough connective tissue that runs through the middle of the cut. Blade steaks have a line of cartilage running the length of the roast, and flat iron steaks are cut from both sides of the cartilage along the length of the roast; blade steaks are cut laterally through the cartilage.
What Does Flat Iron Steak Taste Like?
Flat iron steaks are popular for their rich beef flavor. It's a tasty steak that tends to have nice marbling, but it's still lean enough. The shoulder that this steak came from gets a decent workout. So what you're looking at is a well-tempered steak with just enough marbling to enrich the flavor. This gives it a distinct flavor profile from filet mignon, which tends to be less marbling.
In addition to the strong beef flavor, flat iron steaks may also have a hint of minerality. To mask this flavor, flat iron steaks can be prepared in ways that introduce other flavors, such as smoked, marinated, or braised.
The texture of a flat iron steak depends on how it was butchered. Mostly the steak was very tender and juicy, but there was a tendon running through the flat iron steak area. Some butchers leave the tendon intact and you have to eat around it. Others use techniques developed by university researchers to cut away the tendons to create an easy-to-eat steak that is rich and tender.
How to Cook Flat Iron Steak?
Flat iron steaks are perfect for smoking, as the smoke will mask any overly metallic flavors and give the steak more dimension. But you can still cook it in many different ways. An average 4-ounce serving of flat iron steak has about 136 calories, 23 grams of protein, and only 2 grams of fat, so roasting, pan-frying, and sautéing are great options to soak up the flavors of different cooking methods.
Regardless of your cooking method, flat iron steaks need to be cooked to medium or medium-rare (optimally between 130-135°F. Use a Listime Joy125 Meat Thermometer as a quick and efficient way to measure internal temperatures.) so that the muscle fibers contract and relax enough to be tender enough for the juiciest, most tender results.
Flat Iron Steak Recipe
Steak's rich, full-bodied flavor makes it perfect not only on its own but also as the meat in many dishes, such as steak tacos and hearty sandwiches. To enjoy your steak as is, try marinating and grilling, using a spice rub, or finishing it off with a flavorful dip.
Rosemary and Red Wine Flat Iron Steaks

Pepper Rub Flat Iron Steak

Spicy Lemon Pesto Flat Iron Steaks
Related Product
Listime® Instant Read Food Thermometer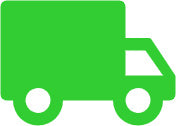 Free Standard Shipping
Listime® Smart Wireless Meat Thermometer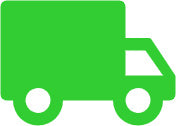 Free Standard Shipping