One of the tastiest and probably toughest cuts of meat you'll ever eat is called a flank steak.
Flank steak is used in a variety of dishes, including London broil, and as an alternative to the traditional fajita skirt steak. It can be grilled, pan-fried, roasted or braised for added tenderness.Grain (meat fiber) is very evident in flank steak because it comes from a well-worked part of the cow, and many chefs cut the grain to make the meat more tender.
So,What is flank steak? If you are not familiar with it and have never tried cooking it yourself, then you are in for a real treat.
This issue focuses on the story of flank steak and tips for serving it.
The flank steak is a piece of steak cut from the flank, located in front of the rear quarter of the cow, at the back of the plate.It is located near the bottom in the abdominal area of the animal. It helps the cow to twist and walk, so the muscles can play a big role. It is tough, lean and has long, thick muscle fibers.
How to cook it?
It is a delicious piece of meat, but very lean and almost fat free. Despite its toughness, it can be tasty and tender if you learn how to prepare it properly. Flank steak benefits from a marinade and is best grilled or slow cooked at high temperatures.
Flank steak can be a fairly tough piece of meat due to its leanness.It does not need to be trimmed because of its low fat content.It can be simply seasoned with salt and pepper or your favorite cuts of meat, and often requires additional tenderizing to achieve the best flavor. This can be done by hand with a tenderizing mallet, or chemically using acidic marinades, acidic citrus juices and savory sauces to both season and tenderize the steak, or by cooking the steak "low and slow" to gradually break down its dense connective tissue.And the olive oil helps keep the meat tender and juicy. A small amount of brown sugar brings out the natural sweetness of the meat and helps to create a slightly caramelized crust once the steak is on the grill. The perfect way to prepare flank steak for the grill.
Allow the cooked steak to rest for at least five minutes before serving, then slice the steak thinly, preferably at a 45-degree angle, to obtain the best texture. Otherwise, it produces an unpleasant chewy steak.
How to Store it?
Store leftover flank steak slices in the refrigerator, covered tightly, for 4 to 5 days. To serve again, the steak is best reheated slowly in the oven over low heat. In a 350°F oven, covered with aluminum foil, reheat Frankensteak until it reaches 110°F. Of course I also recommend that you use a meat thermometer to strictly control his temperature to avoid overcooking.
1. If it is a frozen raw steak; you can seal the steak in a plastic bag and put it in the freezer section of the refrigerator, the storage time is usually one month.
2. If it is fresh raw steak; you can first rinse the steak with water, then wring out the water, wrap it with paper towel, then put it into sealed plastic bag and put it into the refrigerator's freezer section, the general storage time is 1 week.

In order not to affect the taste, it is still recommended to eat as soon as possible

Enjoy your food and enjoy your life with Joyouce Kitchen.
Related Product
Listime® Instant Read Food Thermometer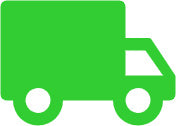 Free Standard Shipping
Listime® Smart Wireless Meat Thermometer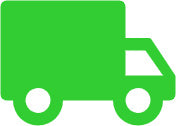 Free Standard Shipping