In addition to making meat, fish and cakes, the air fryer can also make many delicious snacks, which are both nutritious and convenient, and most importantly delicious! Good to eat! Good to eat! The important thing is said three times, as one of the best air fryer seller, today I will use Joyouce air fryer to make a delicious snack-roasted sweet potatoes.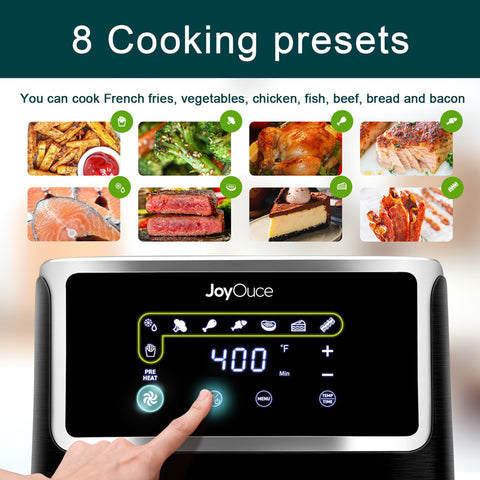 Ingredients:
1.Which kind of sweet potatoes do we choose?The smoked potatoes I use are really very suitable for roasting sweet potatoes. Some even promoted that they are "born for the oven", "Hermes in sweet potatoes" and so on. In fact, they are not so mysterious, but this variety Less silk and less gluten, it melts in the mouth, the taste is fine, the sweetness is high but not greasy.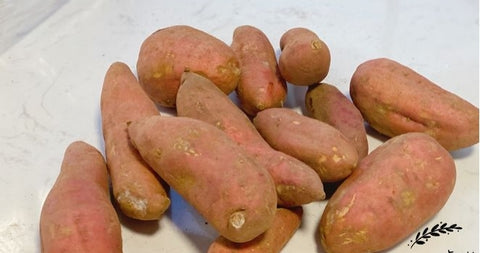 The use of tin foil: Although the best way to heat the sweet potatoes evenly (wind) is to put the sweet potatoes in an air fryer Overhead, so that the air blows unimpeded in all directions, but it also brings the trouble of cleaning the basket. And if you don't use tin foil (especially in the first paragraph), the sweet potato may be burnt on the outer skin, and because the temperature is not enough or the water evaporates too fast, there is no way to "wrap honey" or have a sweet taste, so I still recommend it, especially It is recommended to use thicker ones, which are not easy to break:
Steps:
  The first paragraph: Roasted sweet potatoes with honey in the core and tender skin
Wash and dry the smoked potatoes, and wrap them in tin foil tightly. The "candy bag method" is recommended, which is to twist both ends to make it tighter. Well, this package method was temporarily thought of by me, well, this name was also temporarily named by me.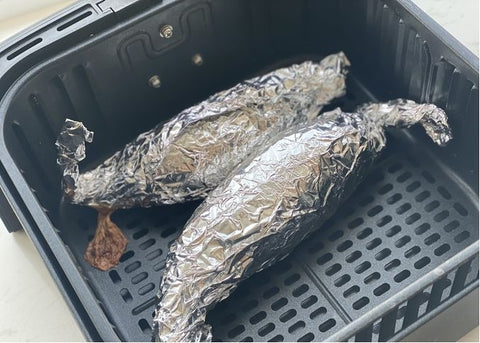 The air fryeris 170 degrees for about 30 minutes (I didn't preheat it, just throw it in for use), bake the sweet potatoes; ps: you can see that the honey juice has already leaked out~ but because there is no oil, so I just pull it. It's gone, no need to wash it ........!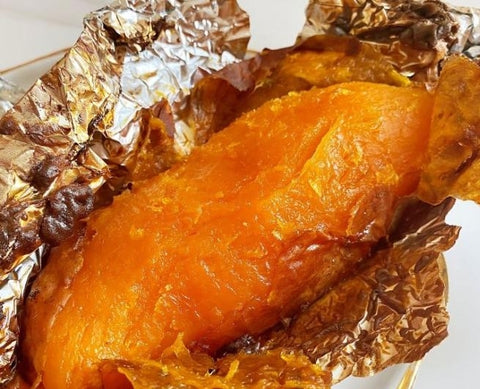 Open the tin foil again and fry at 185 degrees for another 5 minutes, just to make the outer skin a little bit more crispy. The sweet potato baked in this way is sweet and waxy, and because it has enough moisture and the skin is very thin and tender, it can be chilled and eaten with a spoon as an ice cream.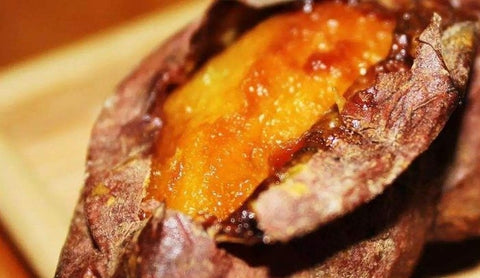 Food can make people happy, and eating self-made food is even more enjoyable. I am James, an air fryer food expert. For more food, please visit 
https://joyouce.com/
.
air fryer accessories, air fryer basket, deep fryer, oilless air fryer, large air fryer, air fryer toaster oven, oven air fryer, indoor grill, smokeless grill indoor, air fryer buy, air fryer replacement basket