Hello, I am your old friend James from Joyouce. Today I will introduce you to a grilled fish made with an air fryer.
As usual,we start with the raw materials. Today's raw materials are very simple. There are mainly two, one is an air fryer, and the other is a small fish. There are no too many requirements for the type of fish, just a smaller one. I myself use small yellow croaker.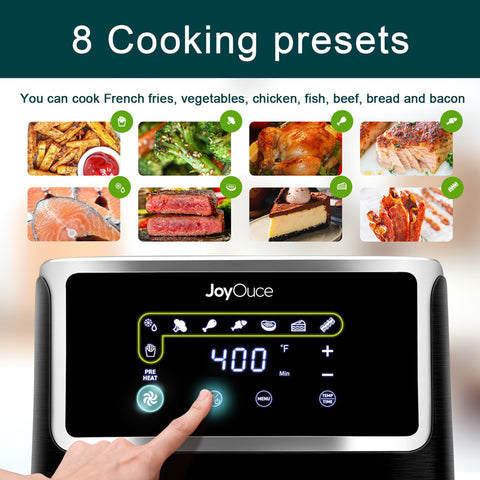 Auxiliary ingredients need to use green onions, ginger, salt, cooking wine to marinate the fish, and olive oil to prevent the fish from being burnt and sticking to the bottom of the pan. Next, let's start cooking food~
Clean the inside and out of the small fish. Although the fish is small, it is also rich in internal organs. If it is not cleaned, it will affect the taste~ a bit bitter~
Put the cleaned small fish in the cooking wine for pickling. It doesn't take too long. Remember to put in appropriate edible salt, green onion and ginger, and some friends like to eat sweet, so you can replace the edible salt with sugar. Not much to say about this, it's adjusted according to your own taste.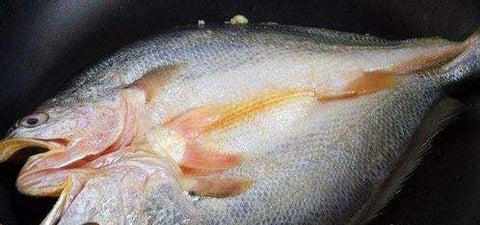 Spread a layer of olive oil on the surface of the fish. As we said before, the purpose of this is to reduce the chance of "sticking the pan". Although the air fryer is easier to clean than the pots we usually use, but If the food sticks to the pan, it will be more or less troublesome.
Turn on theair fryeroven and preheat it. It takes about 5 minutes and the temperature is adjusted to 180 degrees. Generally speaking, fish is 180 degrees, but if it is chicken legs, it will be 200 degrees. This first suggestion is to operate after applying olive oil. If you are already more proficient, you can do it at the same time, which saves time~
Put the fish in the pot. The small fish in my picture should be used for about 15 minutes, but remind you that it is not a one-time frying for 15 minutes. Take it out in the middle and flip it underneath. I am usually the first eight and the last seven. You can also adjust the time according to the size of your fish.
The fish is out of the pot~ The color of the air fryer is often lighter. If you think the color is not good, you can apply some noodle sauce to yourself. The taste is also very good.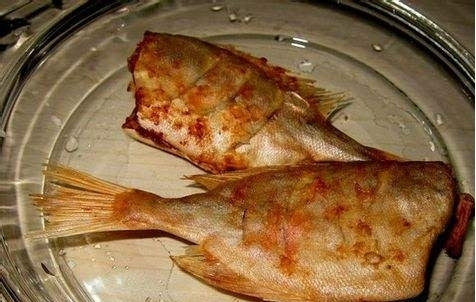 Finally, enjoy the meal to your heart's content! For more air fryer recipes, please visit https://joyouce.com/.
best air fryer, air fryer costco, air fryer review, air fryer philips, air fryer recipes, air fryer walmart, ninja air fryer, air fryer price