Egg tart is a very popular food in the family. Children like it and old people like it, and I like it too. We often go to restaurants or bakeries to buy them, but if you cook and eat at home, there will be another taste.
The types of egg tarts include butter tart, pastry egg tart and Portuguese egg tart. Portuguese egg tart is also called Portuguese cream tart, is a kind of egg tart with small cream as the filling. Its main feature is that there are traces of sugar on the surface after heating. According to legend, the Portuguese egg tart was invented in the 18th century by a nun at the Jeronimo Monastery in Lisbon, Portugal.
Today I will teach you to use an air fryer to make egg tarts, and you will be able to taste your own unique delicacy in 15 minutes. Hurry up and take a look.
Ingredients:
250ml milk 100g whipped cream 3 eggs 15g low-gluten flour 20 tart wrappers 50g white sugar
Steps
Stir milk, whipped cream, white sugar, insulated water until melted, and then set aside to cool to room temperature.
After cooling, add three egg yolks, then sieve low-gluten flour with a mesh sieve, stir thoroughly, and filter.
Scoop the filtered egg tart liquid directly into the egg tart crust, and each is about 70% full.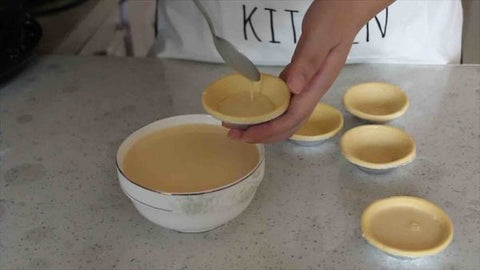 4. Put the egg tarts in the air fryer at 300℉, time it for 15 minutes.
The power of each air fryer is different, so you must pay more attention to it. The caramel color in the center of the tart is almost the same; the material of this recipe can make almost 20 tarts, which can be reduced according to demand. Pour the remaining egg tart liquid into a cup and bake it directly, which is the caramel pudding.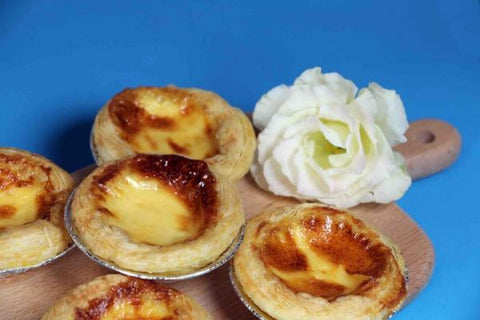 If you don't have an air fryer at home, it is recommended that you log in to https://joyouce.com/ to choose your favorite style. I am James from JoyOuce. I will give you the most practical air fryer recipes every day. Food makes life better!
best air fryer, air fryer reviews, air fryer best seller, air fryer 5.8 qt, square air fryer, toaster oven, air fryer grill, air fryer accessories