What do you all have for breakfast? Parents generally care about healthy nutrition, and children care more about delicious food. Today I will share with you a cake making method. This Mom doesn't usually have much time to cook. After using our Joyouce air fryer, she often researches some food preparation methods by herself. The joy of cooking does not lie in how excellent it is but in enjoying happiness in the process.
The following is the letter of how to make cupcakes by Sharon:
The breakfast I made for my daughter today was cup cakes. Now the air fryer is making cakes. The smell of cakes in the room is full, and the fragrance is overflowing before they are out of the pot, making people drool. Although I am personally lazy, I rarely buy breakfast for my children outside. The main reason is that the outside price is also expensive. The key is unsanitary. A few days ago I set off a video of my daughter making a cake for the first time. Many friends chatted privately and asked me how I did it. Then I will share it with you today. Professionals can ignore me. I'm a baking white and can do it. I already admire myself for the cake.
prepare two large pots, the pot water must be wiped dry, otherwise it will affect the egg beating.6 eggs, 5 egg whites, separate the yolk, and beat a whole egg into the yolk
add a little salt to the egg white, a spoonful of sugar, and use an automatic beater to beat it. It must be beaten in piles. This is the"KEY"
The third step: add some cooking oil to the egg yolk, add sugar in 3 times, and then break up.
4.Weigh 70 grams of low-gluten flour and slowly add it to the beaten egg yolk. You can beat it with a whisk.
Pile the whipped egg whites into the egg yolk liquid in three piles, and mix well with a spatula or spoon.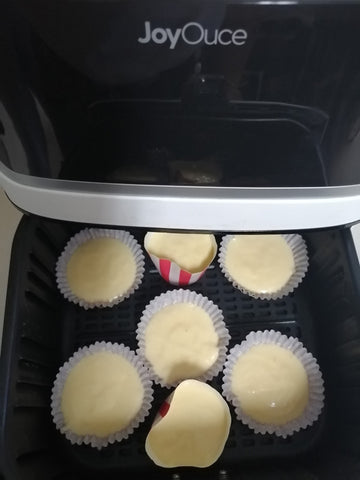 6.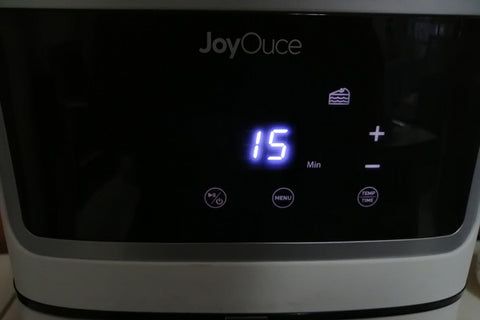 Put it into the prepared paper cup, put it in the air fryer (preheat the air fryer for a few minutes in advance), 320℉ for 15 minutes, wait..., start eating.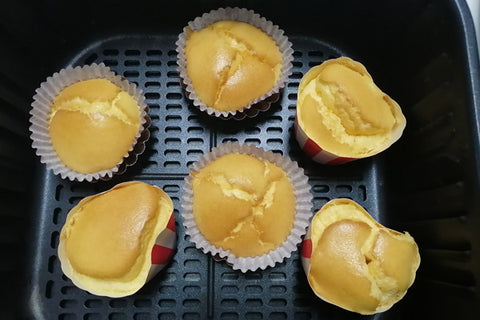 The above is today's sharing content. If you have your own air fryer recipes, you are welcome to send it to us, or you can log in to our website https://joyouce.com/ to view more content.
best air fryer    air fryer costco    air fryer benefits     air fryer review     air fryer walmart     air fryer recipes     air fryer target     air fryer philips