Due to the COVID-19, my family now avoids going out as much as possible, and cooks at home more often. I find that cooking at home has many advantages. Not only can I choose my favorite taste, but also control calories and maintain weight. The air fryer is really easy to operate, and there is almost no technical work such as heating, spooning, and watching oil. As a novice, I learned and saved a lot of recipes I was interested in online, and then practiced them one by one. Some of them were fine-tuned according to my own taste, and I came up with several breakfast recipes that I prefer.
Today I share with you some of my breakfast air fryer recipe summary recommendations. If you also own an air fryer but I didn't know how to use it before, you might as well try to start with breakfast. The first thing I mentioned is the egg and milk soup that I mentioned before. Because of its convenience and sweet taste, it has become my top choice for air fryer breakfast.
Materials: 150ml milk / 2 eggs / a little sugar / small cake cups / a little chopped nuts or a little sesame
Total time-consuming: about 15 minutes
steps:
Prepare about 150ml milk in a measuring cup, either full-fat, low-fat or skimmed. Then add a little sugar to the milk, you can add a little more for sweet-loving ones, and decide according to your own taste.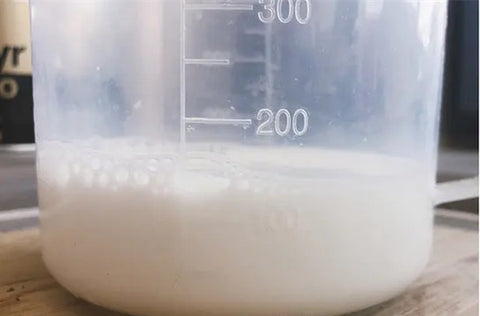 Add 2 eggs to the milk and mix them evenly with an egg beater. There is no need to stir out any specific state, as long as the egg and milk are evenly fused, it should be possible to use chopsticks without an egg beater.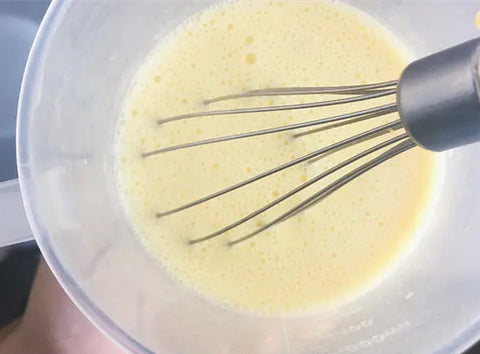 Pour two small cake cups and put them in the air pan. The cake cup is more beautiful, and the amount of 150ml is not too bad, and it can also be used as a sauce cup at ordinary times. I think it is a very practical small tableware.
Turn off the fryer and adjust the gear to 356℉+10 minutes. This time can be used to clean up the countertops, wash your face, brush your teeth, and so on.
It's ready in 10 minutes! Pull out and sprinkle some chopped nuts or sesame seeds, and you're done! A total of no more than 15 minutes before and after, the breakfast for 2 people is done. If there are more people in the family, you can increase the ingredients proportionally, and the time consumption will not increase.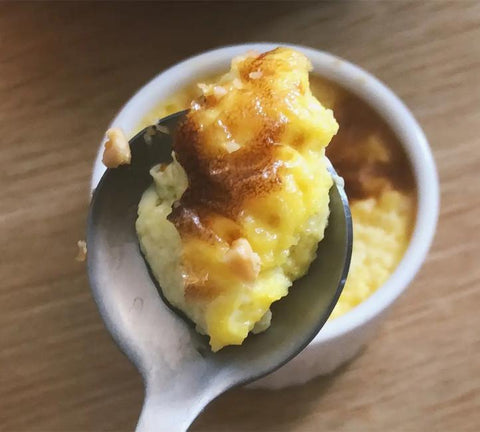 I am James from JoyOuce ,if you want to learn more recipes ,log in to https://joyouce.com/ ,many surprises are waiting for you.
kitchen appliances,air fryer recipes,best air fryer,air fryer reviews,air fryer best seller,air fryer 5.8 qt ,air fryer oven,square air fryer,toaster oven,air fryer grill,air fryer accessories