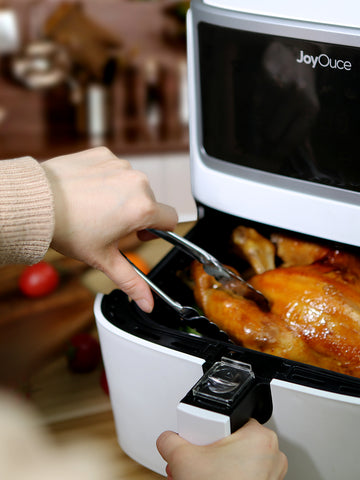 Cooking Crafts Light up Your Kitchen Life                               
      5.8 Quart Air Fryer                                                             
     Joy 3 Air fryer is a classic  European design, with elegant
     brushed matte finish. JoyOuce pursues perfection in
     production design,including functions,structures,electric
     performances,details and material selections, which makes it 
     a perfect crafts. 5.8 quart family size air fryer provide
     powerful hot air, no need oil, to fry your favorite food more
     quick and more easy, to let your family enjoy less fat, crisp
     flavour and healthy food.
         
          •  Intelligent screen
          •  The interface is very easy to use
          •  Randomly use
          •  During the Air fryer is working,you can interrupt it at
              random to check,to change time and temperature easily.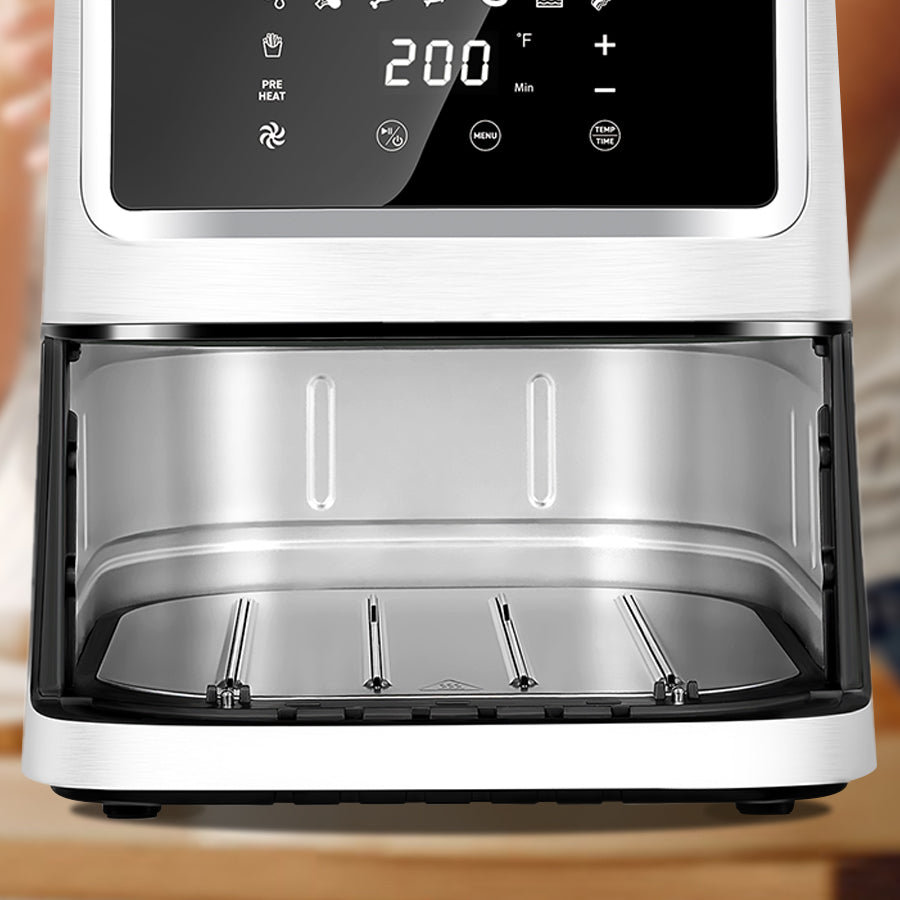 The drawer tray is pushed
into the air fryer exactly
Refining of mechanical structure
designing,the ingenuity of designer can
be seen.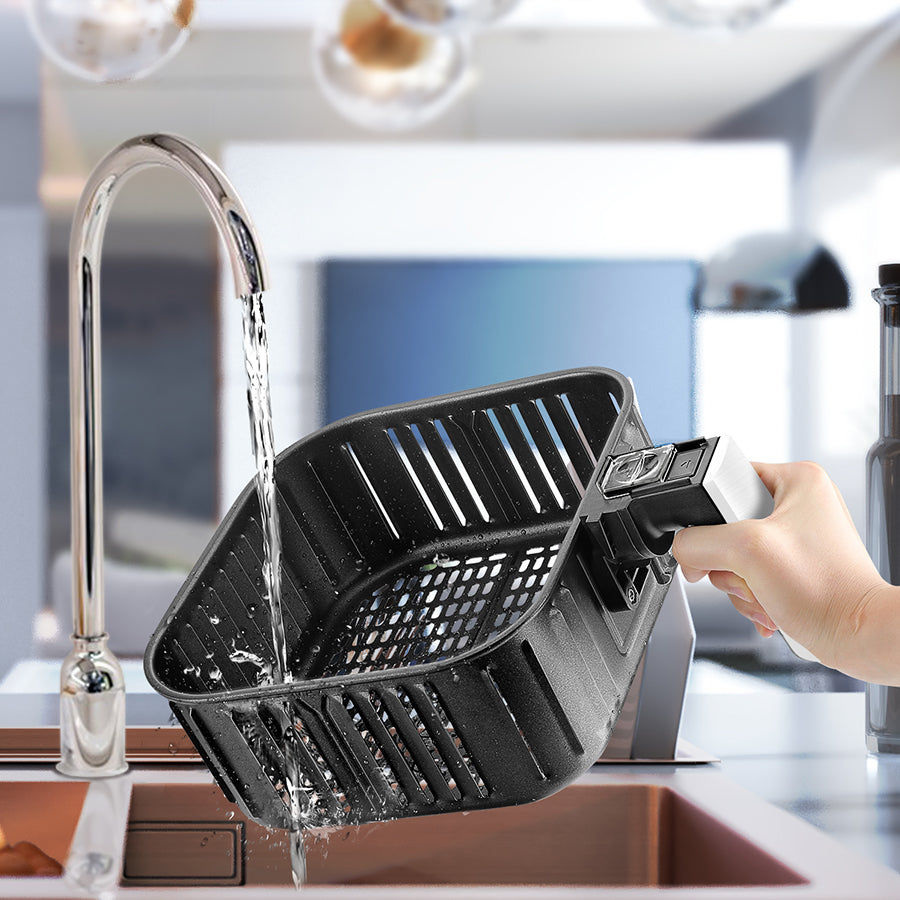 Food safety material
Nonstick coated basket is PFOA-free,
easy to clean.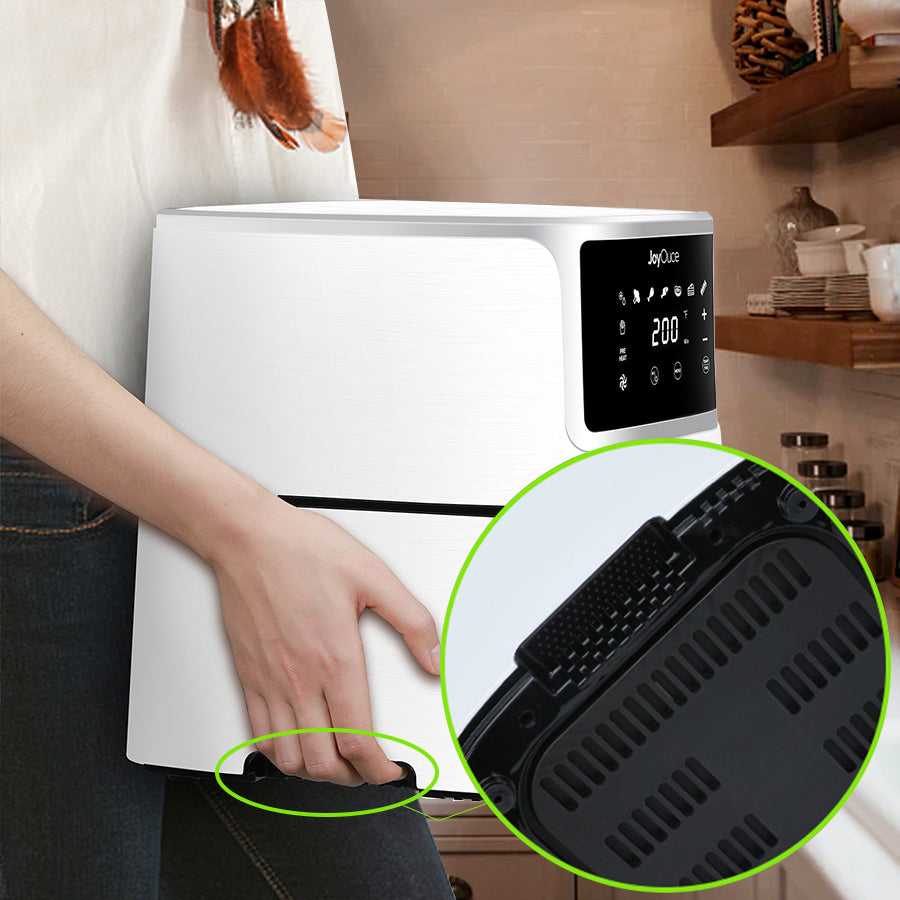 Handle more easy
Humanization designing of details.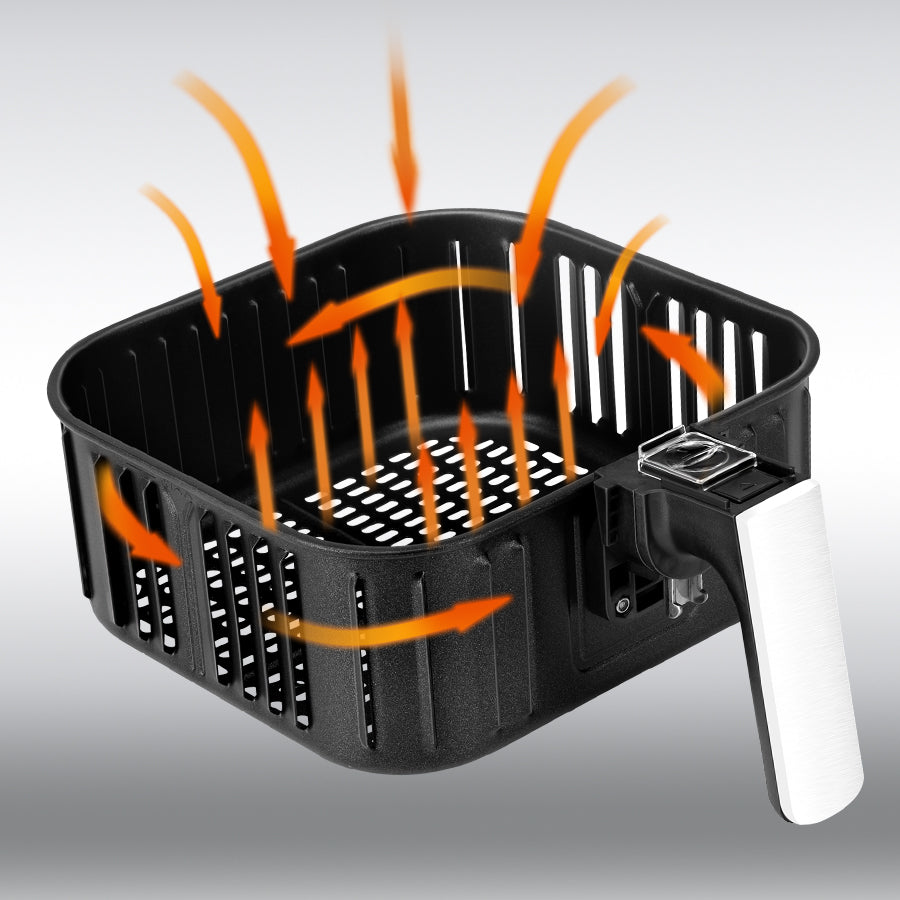 Food is heated more evenly
Patent basket designing, hot air
circulate more thoroughly even at the
edges of the basket.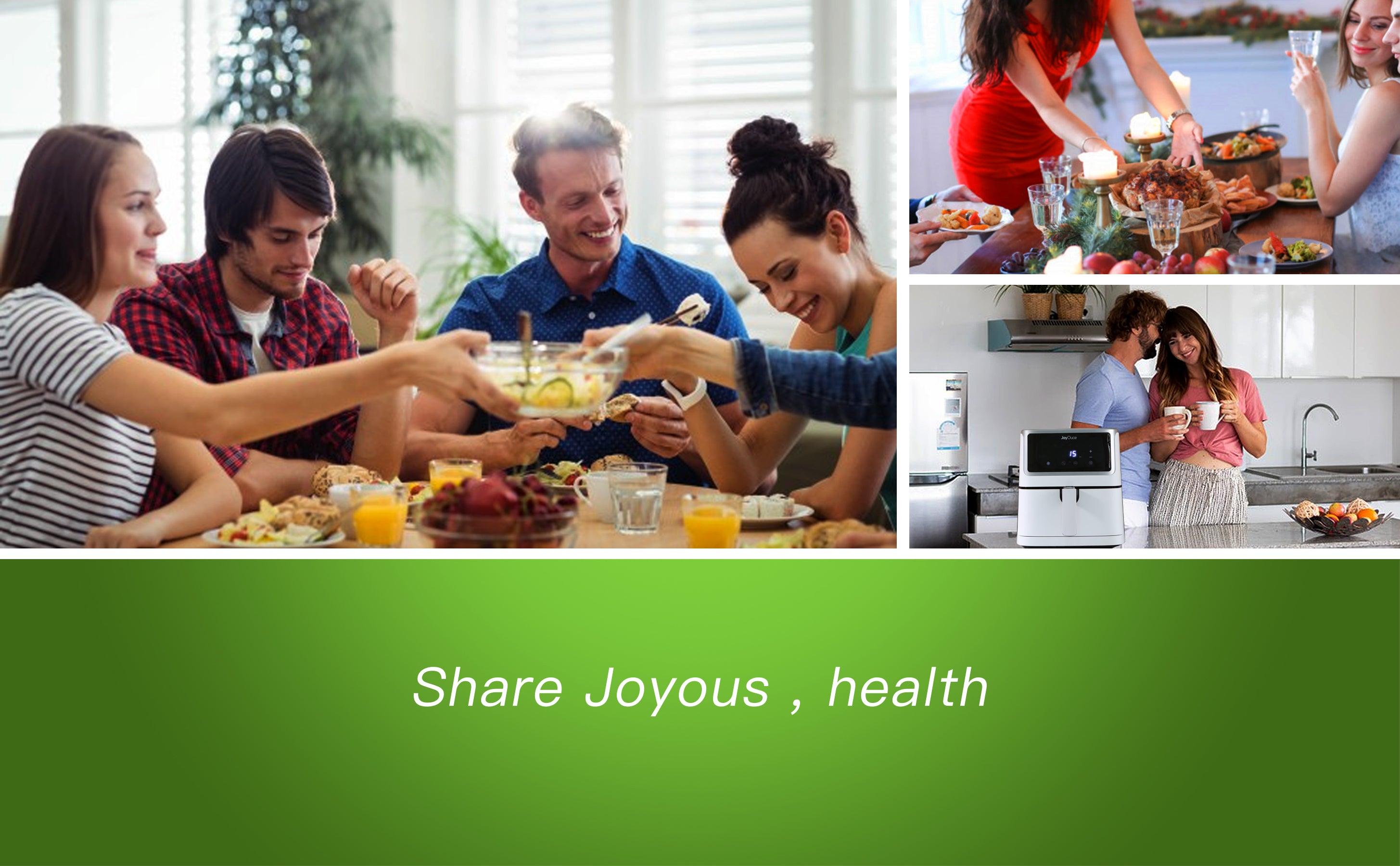 Product description
Joy3 Digital&Smart Air Fryer
Technical Specifications Voltage: 120V - 60Hz
Power: 1700W
Capacity: 5.8 qt / 5.5 L
Temperature Control: 180-400°F / 80-200°C
Cooking Time Setting: 0-60mins 7 preset cooking programs,preheat& unfreeze
Basket Dimension: 9 x 9 x 3.75 inches
Air Fryer Dimensions(L x W x H) : 14.25 x 11.81 x 12.84 inches (handle included)
Air Fryer Weight: 14.77 lb
JoyOuce air fryer fully meets my requirements
I received my air fryer soon.I was so surprise that looked very smart,every setting on the LED screen is just one touch,very convenient and so easy to use.It greatly saved my cooking time.I can use it for fried chicken legs(looked this photo which was cooked for myself,yummy),French fries,toast bread,steak and a lot of food.Thanks.
Hi,dear.We're so glad you love your JoyOuce as much as we do. We can't wait to see you to make more tasty food with JoyOuce!
Runs quiet
Runs quiet and looks great.It will enjoy using for many years
We're so glad you love JoyOuce and can't wait to see you to make more tasty food with it!
Easy to use
I bought this air fryer for my mom.I was worried that she wouldn't use it, but I didn't expect that she would soon.That really so easy to use.My family been at all day cooking their meals in it.
Love it 100%
This air fryer is the best of all. Cooks so well and so quick. We made fried fresh fish steak and they came out so delicious! I love all the options this machine gives you.
Delicious
I have never tried to fry vegetables in an air fryer. Surprisingly,it is very delicious. I found another delicious recipe,which is really enjoyable.I put the tomatos,broccoli and carrot in the air fryer,and then put some pepper.It only took a few minutes and it was ready to eat.Yummy! Can't believe vegetables are also so tasty!Love JoyOuce very much!
Hi,my dear.Thanks for sharing!We are so glad you love JoyOuce as much as we do.